Misinformation and fake photos shared after London attack
By Lamia Estatie
BBC News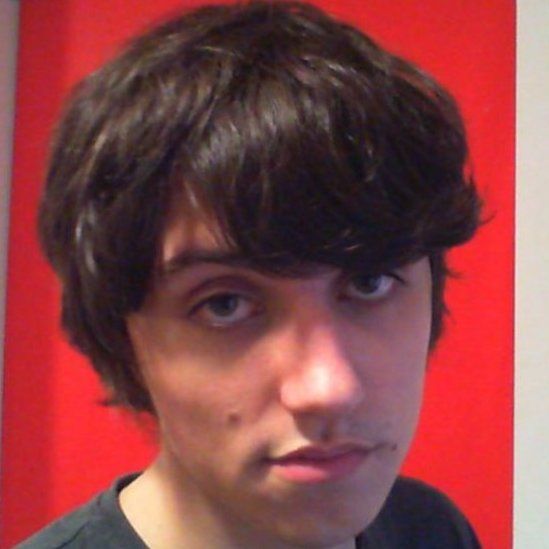 Fake stories, images and misinformation have been circulating on Twitter in the days following the attack on London Bridge.
It's not a new phenomenon, but does seem to be a growing trend, as fake images also circulated online in the aftermath of the Manchester attack last month.
Soon after the news broke images of the "missing" started circulating.
1. The fake "missing images"
Among the many false missing images shared online was that of David Sherratt. A Twitter user unknown to David shared his image claiming he was his "missing brother" and appealed for retweets.
David, 20, is based in Cardiff and runs a YouTube page called Alternative Facts. He says he hadn't been to London in months and was only alerted to the tweet by a follower.
David told BBC that he was concerned "people were going to waste resources looking for me instead of actual victims".
Many YouTubers were also victims of fake missing tweets, including US-based Jacob Sartorius, with one user claiming he was their child. The Twitter account responsible for that post has since been taken down.
Another user tweeted a photo of Infowars editor Paul Joseph Watson, claiming he was worried about "his boyfriend who hasn't returned my calls".
The BBC spoke to one of those sharing the fake tweets who told us his aim was to "see if people would pick up on it".
While a 17-year-old from Pennsylvania, US responsible for another fake tweet said the tweet was a "public service" because it made "people [retweeting it] feel good about themselves".
*We have chosen not to include some of the images and profiles of accounts circulating fake images to prevent the spread of misinformation*
2. Facebook Safety Check misused and abused
Shortly after the attack, many Facebook users in London used the Safety Check feature to reassure family and friends they were ok.
But the tool was also misused by users who requested food or transportation despite being located outside the UK.
Others used it to share Islamophobic messages.
Meanwhile, people who weren't located in the area also used the feature to offer their assistance.
One Facebook user living in Wales volunteered to host a family affected by the attack for a weekend while another extended her "time and support" and a listening ear in addition to material help.
Other online trolls shared a photo supposedly showing the "suspect that ran down pedestrians on London Bridge".
The man in the image was identified as US comedian Sam Hyde
Hyde has been wrongly accused by online trolls of perpetrating a wide range of mass shootings and attacks in the United States.
4. And the "laughing moderate Muslims" return
The alt-right Twitter account Tennessee tweeted a screen grab from a live broadcast on Al-Jazeera's Facebook page which it suggested showed "moderate Muslims" laughing at the attack.
A similar image was also spread online following the Westminster attack in March, and from an Al-Jazeera live Facebook video.
The video in question, screen grabbed from Al-Jazeera's page, appears to show a relatively low number of people reacted with a laughing emoji with many more people adding the crying and angry emojis to the stream.
It's also difficult to ascertain the religion and nationality of all the users who reacted to the post from their Facebook profiles.
By the UGC and Social News team; Additional reporting by Mike Wendling