Russian billionaire awards iPhones for mocking memes
By BBC Trending
Going in-depth on social media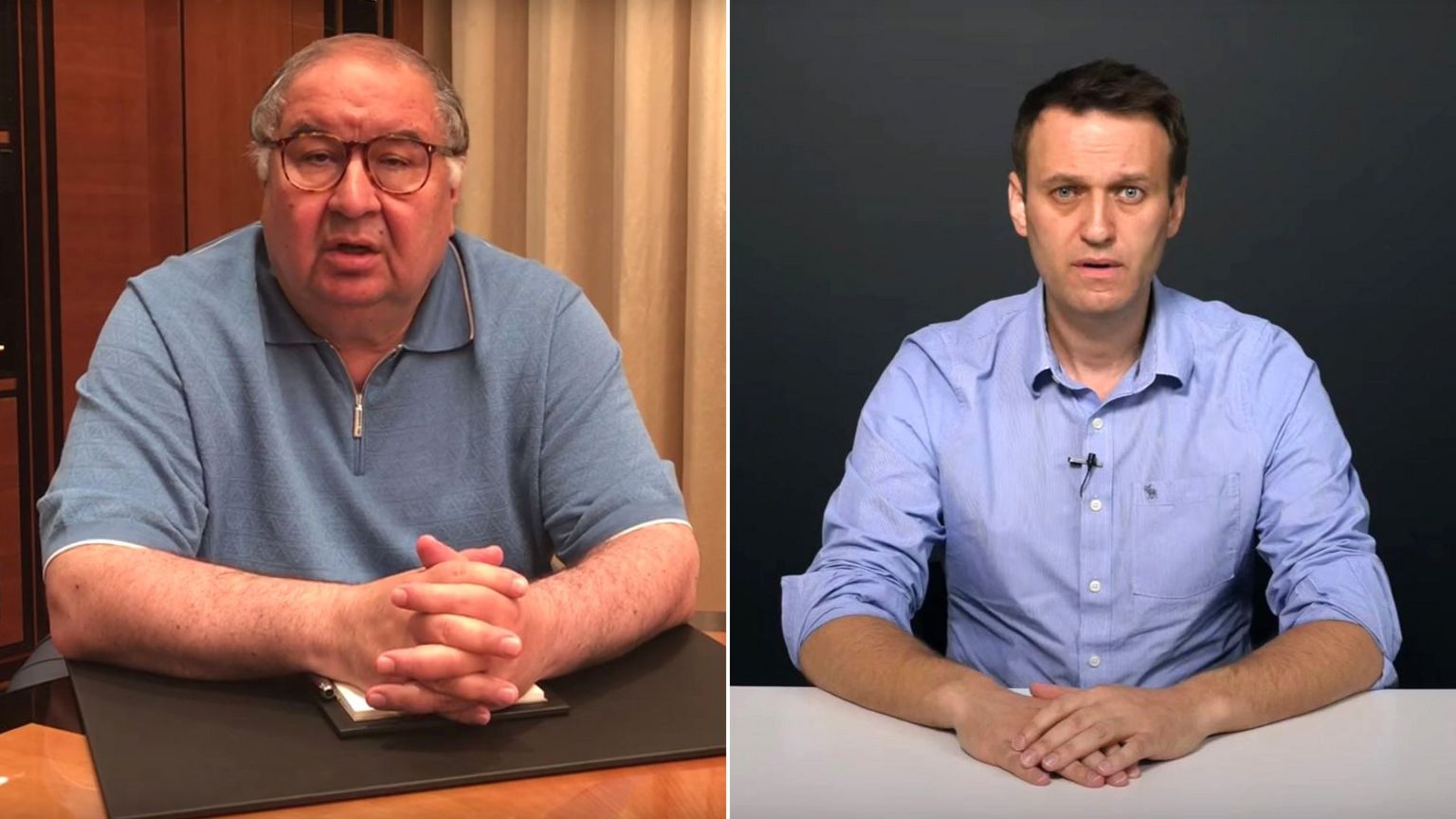 Russian billionaire - and Arsenal football club shareholder - Alisher Usmanov has offered free iPhones to anyone who creates the best memes against opposition activist Alexei Navalny.
Mr Usmanov - who is worth an estimated $14 billion - has been involved in an social media feud with Russia's leading opposition activist, Alexei Navalny.
The two have been at odds since Mr Navalny's Anti-Corruption Foundation made a viral video insinuating that Mr Usmanov gave a plot of land to Russian prime minister Dmitry Medvedev.
In May, Mr Usmanov won a libel case against Mr Navalny over allegations made in that video.
Prior to the court case, Mr Usmanov released two video blogs in response to Mr Navalny's film where he called him a "loser" and a "liar".
The videos initially resulted in jokes and memes, mostly at the expense of Mr Usmanov, and not his opponent.
Some compared Mr Usmanov's demeanour in the vlogs to scenes from The Godfather.
Another referenced a sculpture by Dutch artist Margriet van Breevoort - which has become a hugely popular meme in Russia.
Nicknamed "Zhdun - the "One who waits" - shows a gray blob with the head of a sea elephant passively waiting on a chair. Many on social media drew comparisons with Mr Usmanov.
Others made light of the Mr Usmanov videos' now-famous final line, "I spit on you".
In a follow-up blog post, Mr Usmanov wrote that he was impressed with all the meme-related creativity and announced a contest, inviting users to send in memes directed at Mr Navalny. The winners, he said, would be given iPhones.
He announced the first batch of winners in a post on his account on Russian social network VKontakte on Monday, saying the contest had received more than 10,000 entries.
However, not everyone agreed that the winners were deserving. Popular Russian news and culture website Mdeuza called the winning memes "strange".
"Lol, guys, Usmanov has chosen the memes he likes, not the ones you like," on Twitter user commented.
One winner, which showed Mr Usmanov calling Mr Navalny "not just a windbag, but a massive windbag" was pointed out as "not funny".
Another winner of an iPhone showed a man saying he will grow his beard until Mr Navalny starts telling the truth, waiting in vain and saying "bloody hell, Alexei!" from an enormous thicket of hair.
Intriguingly though, the fourth winner didn't seem to be targeting Mr Navalny at all. Instead, the meme seemed to be making a dig at Mr Usmanov.
It showed Kung-Foo Panda poster showing Mr Usmanov as "Kung-Tfoo Panda" - "tfoo" being Russian for "phooey" or "I spit" (a reference to his earlier vlog).
Its creator is popular meme maker @zhgun, an artist known to pump out pro-opposition (pro-Navalny) tweets.
Mr Navalny has not commented on the meme contest, but he has made videos of his own in response to Usmanov's, sticking to his original allegations of bribery. He released a video saying her would not implement the court ruling demanding that he take down the "libellous" video.
Blog by Adam Robinson, BBC Monitoring