'Thanks a lot Theresa': Dramatic twists online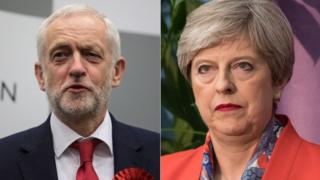 It's been a night of political twists and, it's fair to say, some shocks. And it's all been chronicled on social media.
As coffee-fuelled tweeters reacted to the UK election results, we collated a run-down of the top trends, in case you didn't manage to make it through the night.
We now know that the Conservatives are not able to form a majority government, but let's start at the beginning.
Exit poll shock
The hashtag "Hung Parliament" shot to the top of Twitter's trending list just after 22:00 GMT, as the exit poll predicted that no party would be able to form a majority government.
Conservative tweeters were stunned, while Labour supporters were pleasantly surprised. Some Labour candidates couldn't hold back their shock.
The cult of Curtice
Mild-mannered number cruncher John Curtice, who was on the BBC's TV election special through the night, emerged as a social media star on election night. Curtice fans have been tracking the pollster's frequent TV appearances, and have been eagerly cheering on their man.
Though there were questions raised about why exactly Curtice was the only person standing on a balcony in the BBC's election programme.
Return of Farage?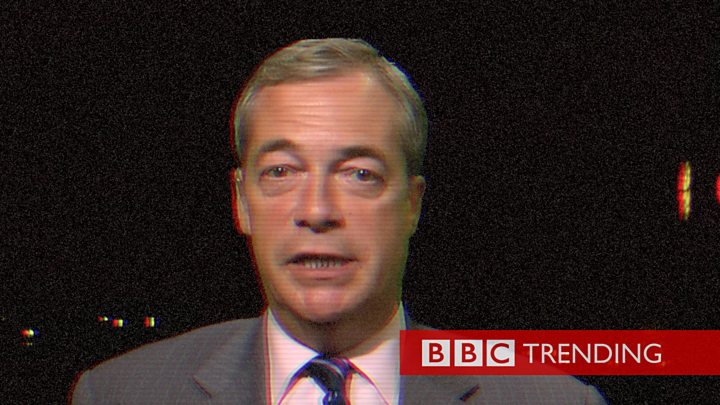 UKIP has also been hitting the top of Twitter's trending list, as some users celebrate the party's severely diminished vote share.
Meanwhile, Nigel Farage said in an interview with the BBC that he would have "no choice" but to return to front-line politics if Brexit was threatened - a statement that prompted both strong approval and strong disapproval.
Fall of the big beasts
Political heavyweights Nick Clegg, Angus Robertson and Alex Salmond have all lost their seats. There was an outpouring of sympathy for these fallen stars, though some tweeters couldn't hide their excitement at the drama.
No majority for May
All the drama of election night has culminated in an unexpected final outcome: the Conservatives will not be able to form a majority government.
After an intense campaign, filled with expectations of Conservative gains, many Tory campaigners now feel let down by the Prime Minister.
---
Read more about these stories on the BBC Trending blog
Return of Farage?: UKIP is still a force - on Twitter
The cult of Curtice: social media love for polling guru
'Hung Parliament' trends in Britain
Visit the Trending Facebook page
---
What else?
There have been a range of other interesting and quirky trends that we've seen over the election night.
This tweeter has been reporting the results in the style of a foreign election:
While the nation celebrated a unique democratic moment: when the Prime Minister, and two colourful candidates in the shape of Elmo and Lord Buckethead all stood side-by-side at the Maidenhead election result.
Blog by Sam Bright
You can follow BBC Trending on Twitter @BBCtrending, and find us on Facebook. All our stories are at bbc.com/trending.