Torrential rain leaves Istanbul awash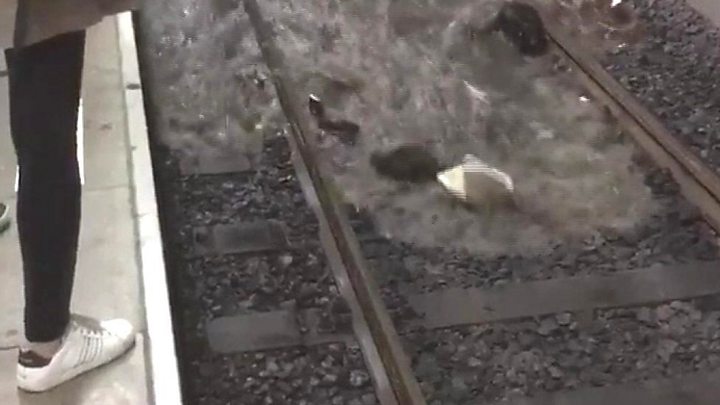 Commuters in Istanbul faced quite a major challenge getting to work after torrential rainfall caused major flooding in the city and turning roads into rivers.
Videos, photographs and reaction to the watery transformation were shared more than 120,000 times using the rather understated hashtag #yagmur which translates simply as 'rain'.
People were forced to abandon their vehicles and in some cases emergency services had to use boats to rescue drivers and passengers from flooded underpasses.
Metro stations were flooded and one commuter posted videos of water rushing up the tracks as he waited - possibly in vain - for his train to arrive.
And @mervepekdemirrr posted a photo of bus passengers who had to keep their feet off the floor after the water rose so high it started to seep inside.
Pedestrians were left to wade their way to dry land and the authorities urged people not to leave home if possible.
You may also like:
Some in the city responded to a testing situation with good humour, mocking up suggestions of alternative ways to make it to work through the adverse conditions.
One posted a picture of a man in diving gear travelling on the metro.
Meanwhile, others were sharing an image from Thailand floods in 2011 and suggesting that desperate Turks were trying to keep their money safe from the unprecedented downpour.
According to a spokesperson for the Turkish Forestry and Water Affairs Minister, and reported by Turkish newspaper The Hurriyet Daily News, a year's rainfall had fallen in 12 hours.
By UGC and Social News Team