Crocodile returns body after 'mystic ritual'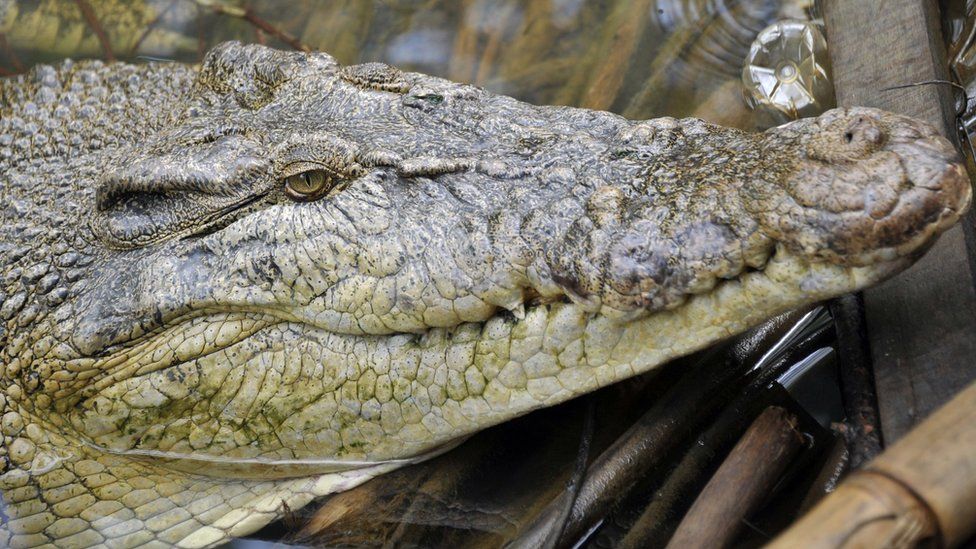 Videos showing a crocodile returning a man's body to land after a "charmer" performed a ritual have gone viral in Indonesia.
Local media reported that a 41-year-old man named Syarifuddin was bathing in a river in Berau, East Kalimantan - about 1,500 km north-east of Jakarta - when a two-meter long crocodile snatched him and took him further into the river.
A friend who was at the scene when the incident happened on Tuesday reported the accident to local police, but Syarifuddin could not be found. The next morning, local villagers asked for help from a "crocodile charmer".
After the charmer preformed a ritual, a crocodile appeared with a dead body in its mouth, leaving it near the riverbank, reports said. It is not known if the crocodile which delivered the body was the same crocodile which killed the man.
A crowd gathered on the riverbank and recorded the bizarre incident with their mobile phones - spawning several viral videos that have become the talk of Indonesian social media. Despite the tragedy, many users praised the crocodile which returned the body.
"If the crocodile intended to eat a human, there would be no flesh left," said one. "Some animals have good intentions."
Others were blaming the victim for the tragedy. "Humans should not go to where the wild animals live," said one user going by the name "A-Z Colour".
In a country where professions like "rain man", "ghost whisperer" and "crocodile charmer" are common, the inexplicable event also received many comments with supernatural sentiments. One person called the crocodile which returned the body a "friendly incarnation from old times." and user Amelia Putry Jimy Daher said that while normally predators will eat human flesh, "this crocodile might not be just a regular crocodile. It sounds mystical."
Blog by Mehulika Sitepu, BBC Indonesian