Emma Watson's appeal to find her 'most special possession'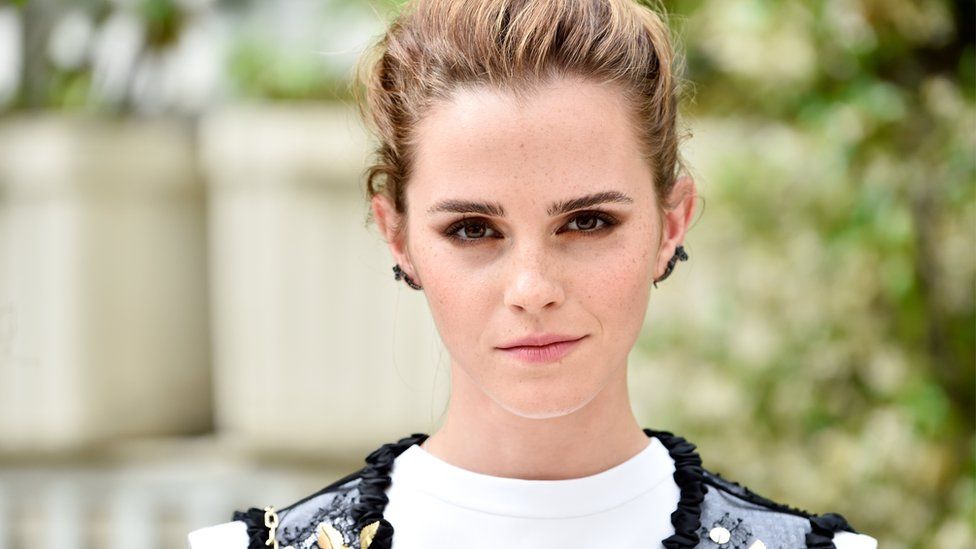 We may each possess something which simply cannot be replaced.
When actor Emma Watson lost one such item - a ring gifted by her mother - following a London spa visit, she launched an online appeal to help find it.
"She bought it the day after I was born and wore it for 18 years, never taking it off, and then gave it to me for my 18th birthday.
"I wear this ring everyday, it is my most meaningful and special possession," explained the star of Beauty and the Beast and the Harry Potter films.
The post, which has gathered 72,000 reactions, prompted some of Emma's followers to share their stories of having lost, and in some cases having been reunited, with jewellery holding special sentimental value to them.
Commenting on Emma's post, Ness Johnson, 42, from Australia, shared her story of being reunited with a ring her mother gave to her.
"When I was 16, my mum gave me a beautiful ring for my birthday. A year later in Art class, I took my rings off while painting and someone picked them up to keep.
"Two months later, I broke my ankle and was on crutches and used them when I went on a school trip to the Sydney Opera House... so many stairs!
"It took a long time to go up each stair outside, nearly at the top, looking carefully at each step so I wouldn't trip, I found my ring on one of the steps."
Ness, who still has the ring, told the BBC that she plans on giving it to her own daughter, Lila, when she turns 16.
"It's a simple silver ring with a stone but it's worth millions to me," she continued.
Commenting on the power of memory that jewellery holds, Victoria Diaz Bouza in Spain said: "My mum gave me a ring that belonged to my deceased grandfather and it's the only memory we both have of him. I know I would be heartbroken if someone would steal something as precious as a beloved one's memory."
Not everyone was lucky enough to have recovered the items they hold most dear.
"I lost something that belonged to my grandmother 13 years ago and I still think about it," Nathalie Carol Da Nobrega Ruiz, from Sao Paolo, Brazil said.
Carly Bourke, San Antonio, Texas added: "I lost the teeny tiny diamond out of my grandmothers engagement ring and had a total meltdown years ago."
But some Facebook users, including South African Rita Van Eck, shared other views: "I had a family heirloom ring from my godmother, as well as a ring that I got from my parents for my 21st birthday, stolen.
"I was completely broken. But then I was immediately thankful that no one in our family was hurt and I realised that all these things are material."
Paul Evans added: "Just remember that what you're missing is only a symbol of the real gift from your mother - the love that went into that ring, and into guiding you to become the person you are.
"That can't be taken from you. You yourself are the ultimate symbol and result of that love."
By the UGC and Social News Team