Nikon in spotlight over sexism row
By Paul Harrison
BBC UGC and Social News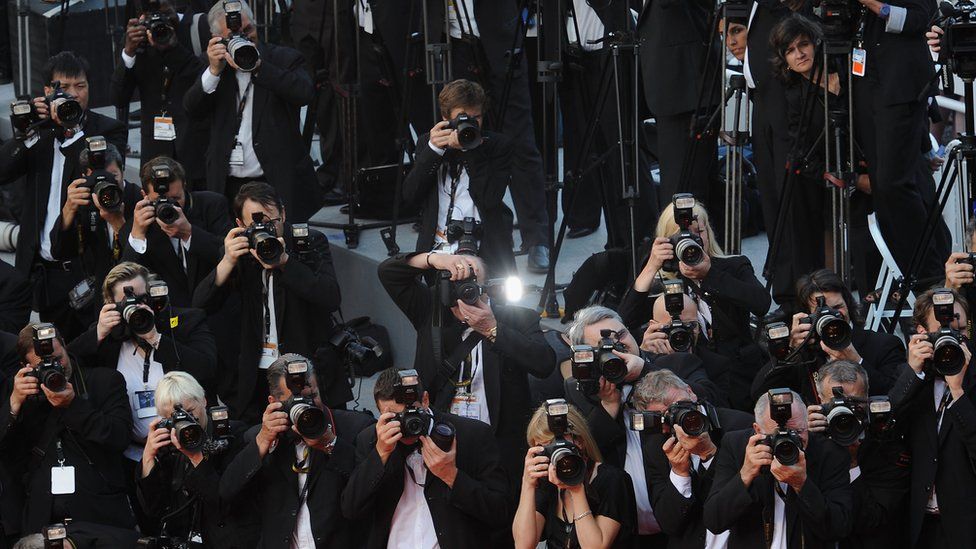 Nikon has acknowledged criticism from the online photography community over the lack of female photographers in its recent advertising.
Last week the Japanese company began a campaign featuring a team of 32 professional photographers, all men, as brand ambassadors to promote their latest camera, the D850, in Asia.
Asked by social-media users why no women were used as ambassadors, Nikon said female photographers had been invited to a meeting it had organised ahead of the campaign, but none had been able to attend.
However, some photographers remain unappeased by Nikon's statement.
The Fstoppers article caused a stir on social media with many photographers tweeting their criticism towards Nikon.
Leah Millis, a photojournalist for the San Francisco Chronicle, tweeted that it was "sad to think of all the young women/girls who won't see themselves" in Nikon's team.
Photojournalist Kainaz Amaria described the whole thing as "embarrassing", and asked if "not one photographer in that group pic thought that something was really wrong".
California-based photographer Laurie Bailey called the campaign a "shame," and accused the company of "awful sexism".
The company issued a statement on Twitter on Wednesday afternoon to acknowledge the criticism and to "thank the community for raising this and challenging us".
However, some feel Nikon have failed to deal with the criticism properly.
Portrait and commercial photographer Emilie Iggiotti challenged the company to organise another event featuring "all the women you contacted and could not attend", while, photographer and videographer Diego Reynoso tweeted it was "sad to hear this kind of excuse".
Melissa Bender, a freelance photojournalist, replied to Nikon to say their letter "fails to recognize the harm caused here and lacks details for meaningful change".