Women have 'quarter of brain' says Saudi cleric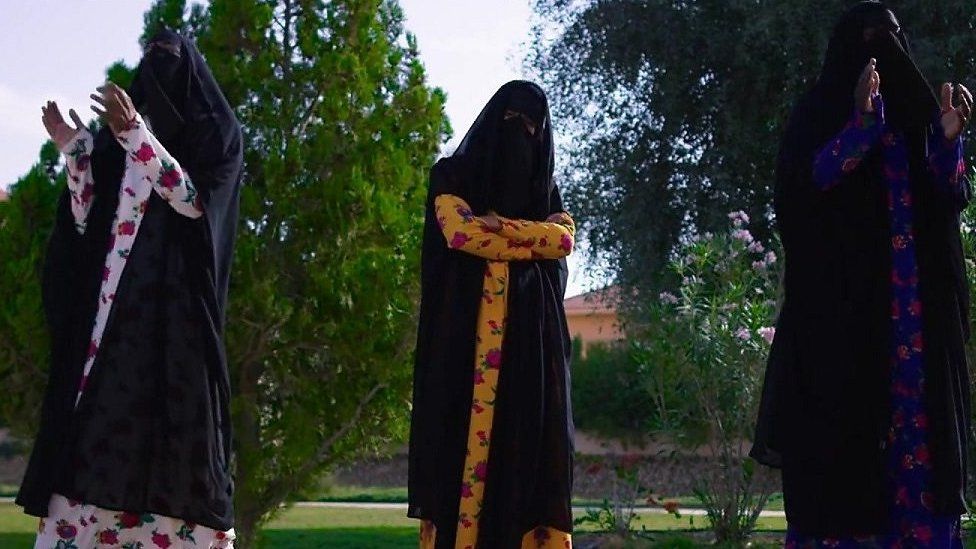 Women "don't deserve to drive because they only have a quarter of a brain". That's according to one Saudi cleric anyway.
Women only have half a brain to begin with but when they go out shopping they "end up with only a quarter" claimed Sheikh Saad Al-Hijri in a lecture on "the evils of women driving".
Not unexpectedly, social media had something to say about his views.
The cleric, who is head of fatwas (legal opinions) in the kingdom's Assir governorate, was banned on Thursday from preaching, leading prayers and other religious activities.
Women are not allowed to drive in the kingdom and have protested against the restriction in the past.
A video of the comments has been widely circulated in Saudi Arabia since it emerged on Wednesday night and has sparked huge reaction.
An Arabic hashtag that translates in English to "Al-Hijri says women have a quarter of a brain" was used 119,000 times in 24 hours.
Many comments were critical.
"I swear to God those who have a quarter of a brain are you and your likes who handed you platforms to deliver hardline views. It is the woman who raises man and she is the core of success," commented Shik on Twitter.
The ban is not sufficient in combating the views held by the cleric, suggested social media user Naqaa: "Even if Al-Hijri was banned from preaching, leading prayers and issuing fatwas, there are many others with dark beards who issue provocative fatwas."
Others suggested his comments were disrespectful to the sheikh's mother.
"She became pregnant with him, gave birth to him, raised him, spent sleepless nights for him until he grew up and now he calls her a woman with a quarter of a brain. He and his like must be banned from appearing anywhere," wrote Twitter user Saud.
But some supported the cleric.
One hashtag, "Al-Hijri is with the woman, not against her", was used in support of the cleric with 20,000 tweets in 24 hours.
"Our Sheikh Saad al-Hijri is careful about our daughters and sisters. He did not make a mistake that required his suspension. O' governor of Assir, fear God and do not obey the secularists," wrote Abdul-Rahman Ahmad Assiri on Twitter.
Another user commented, "I am a woman and what the sheikh said is correct. The brain of the woman is completely different from that of the man because the woman's brain is often associated with emotion."
The ban on the cleric is intended to "limit the exploitation of preaching platforms to suggest opinions and views that cause controversy in society and detract from the value of human beings," according to a spokesperson for Assir province.