Online protests as Iranian Zoroastrian councillor suspended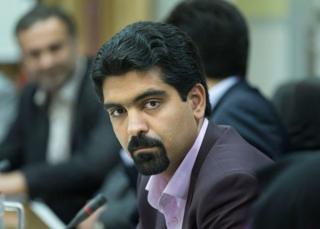 The suspension of Sepanta Niknam, an Iranian Zoroastrian councillor suspended on religious grounds, has polarised opinion among senior officials of the Islamic Republic and led to a campaign on social media calling for him to be reinstated.
#Sepanta_Niknam has been used more than 8,100 times on Twitter since the decision by a senior court ruling Niknam could not take his seat in Yazd, a Muslim majority city, despite winning election earlier this year.
Niknam is one of approximately 25,000 Zoroastrians living in Iran, a predominantly Shia Muslim country of 80 million residents, while Yazd is home to Iran's second-largest Zoroastrian community, after Tehran.
Some critics of his suspension pointed out the Iranian constitution recognises Zoroastrianism as a legal faith and allows Iranian Zoroastrians, Jews, Christians, Assyrians, Chaldeans and Armenians to each elect one MP to the national parliament.
You may also like:
Niknam was elected, with more than 21,000 votes, for a second successive term in May as one of the 11 members of the Yazd City Council.
A complaint was lodged by a losing conservative candidate in September on the grounds of Niknam's religion, arguing it was not in keeping with Iran's constitution for a member of a religious minority to make decisions on behalf of the whole population of a majority-Muslim city.
Iran's Administrative Court suspended Mr Niknam and refereed the matter to the Guardian Council, the country's powerful election watchdog, who agreed with the suspension.
One Guardian Council cleric told reporters the verdict was "definite".
However, Ali Larijani, the speaker of Iran's parliament, said Mr Niknam's suspension was "illegal," promising to pursue the case.
Esfandiar Ekhtiari, a Zoroastrian MP, said the decision could "set a precedent", affecting "all future elections".
'Empty seat of 21,717 votes'
In a video widely shared on social media, Gholamali Sefid, chairman of the Yazd City Council, said he would not "execute this decision," and "if this verdict becomes permanent, someone else must replace me to uphold it."
Venus Ameri, a fellow member of the Council, posted a photo on Instagram of her colleague's empty chair during an official session, adding: "The empty seat of 21,717 votes in today's session of the city council."
Mehdi Hajati, a member of the Shiraz City Council, posted a video on Twitter of his speech in defence of Mr Niknam, saying the court ruling "if allowed to stand, will be a mockery of Iran's constitutional and ordinary laws, and will imperil any election in the future."
Mehdi Moghaddari, a councillor from Isfahan, also raised his concern on Twitter. "I believe I should do to others as I would have them do to me," he tweeted.
A number of users pointed to stark differences in the treatment of religious minorities in other parts of the world, with some citing London Mayor Sadiq Khan.
Sadegh Zibakalam, a well-known university lecturer and reformist commentator, tweeted: "A faithful Muslim is the mayor of London while in Yazd, Sepanta Niknam has been expelled from the city council because he is a Zoroastrian. They are non-religious while we are worshippers of God."
A letter to Speaker Larijani, signed by four MPs representing the province of Yazd, was also shared by users. In it, the MPs argued against "any discrimination and inequality against Iranians from every creed, race or religion".
One user questioned whether religious minorities should refrain from defending their country in war on religious grounds: "What does it mean for a Zoroastrian to defend their majority Muslim country?"
Mohammad Ali Abtahi, a reformist cleric and former vice-president, shared a photo on Instagram of a gathering of several high-profile clerics - including former President Mohammad Khatami- saying all those in the meeting had expressed "serious regret" over Mr Niknam's suspension.
"The Islamic Republic's constitution is clear in recognising the rights of religious minorities," he added.
Reacting to his suspension, Mr Niknam said he was the "real winner" and had "become more popular and better-known".
"I hope those in charge look at the broader picture and genuinely respect the public's vote, as they claim to," he added.
Despite this, Mr Niknam remains suspended.
Additional reporting by the BBC Monitoring Iran Team