The all-female groups discussing harassment
By BBC Trending
Going in-depth on social media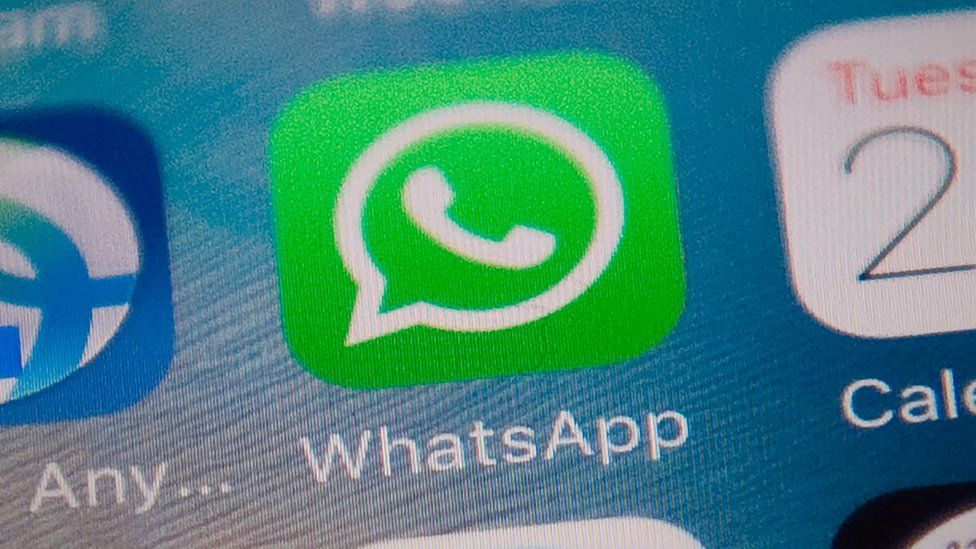 A series of allegations against prominent men has begun to surface on social media - in all-female groups on WhatsApp, shared Google Docs, and Facebook pages - in the wake of allegations of sexual assault and rape against Hollywood producer Harvey Weinstein.
Leaks about British politicians have reached political reporters, but there are further allegations about sexual harassment being circulated online, and they go well beyond politics into the worlds of media, fashion and film.
The BBC has seen a list thought to have been compiled by staff and researchers at Westminster, detailing a range of mostly unproven allegations about 40 Conservative MPs and ministers.
In other industries, a number of all-female WhatsApp groups have been created, in some cases to warn women about potential harassment. One with the title "Pervy Men of Journalism" includes dozens of mainly UK-based female journalists.
You might also be interested in:
In addition, Buzzfeed reported on a Google Docs spreadsheet which is now circulating widely. It contains the names of around 70 male journalists - mostly based in the United States - who are accused of a large variety of potential sexual offences or inappropriate behaviours.
The groups and documents, along with Facebook pages devoted to exposing sexual harassment allegations, have resulted in several cases of men losing jobs or freelance gigs.
WhatsApp groups have been formed by female journalists at a number of companies, including the BBC. Of course, many of these groups are simply digital versions of office chat, and pre-date the Harvey Weinstein allegations. Weinstein has denied all allegations of non-consensual sex made against him.
The key difference between offline conversations is the viral nature of some of the documents and chats and their persistence online. For instance, the original spreadsheet about US journalists was deleted, but before very long another version appeared and was widely shared.
Some of the groups have been created specifically to talk about harassment, and in addition to politics and media, BBC Trending has learned of similar groups made up of women working in the film and fashion industries. Clearly many more will have sprung up in a variety of companies and fields since the Twitter hashtag campaign #metoo.
American model Cameron Russell published messages she received about harassment on her Instagram page with the hashtag #MyJobShouldNotIncludeAbuse.
Many of the writers who sent their stories said it was often photographers, bookers, agents and clients who were involved in harassment of models. Cameron Russell says stories like the ones being shared with her are not new.
In a post she wrote, "This was not an expose because nothing in these stories should be a revelation for those working in our industry. Instead it was the beginning of a power shift."
The phenomenon also isn't limited to the US and the UK. In India, female law student Raya Sarkar posted a list on Facebook of alleged sexual predators in academia. She encouraged other women to come forward anonymously and add to the list, and said the evidence for the allegations came in the form of emails, screenshots, WhatsApp messages and phone recordings.
Sarkar says as a result of publishing the list she has been subjected to rape threats and death threats.
Writing on her Facebook page she says: "The list will stay for students to be wary."
Do you have a story for BBC Trending? Email us.
A filmmaker touched off a debate in Pakistan revolving around one question - can a Facebook friend request ever be considered harassment?...READ MORE