Student's 'sexual predator' list names professors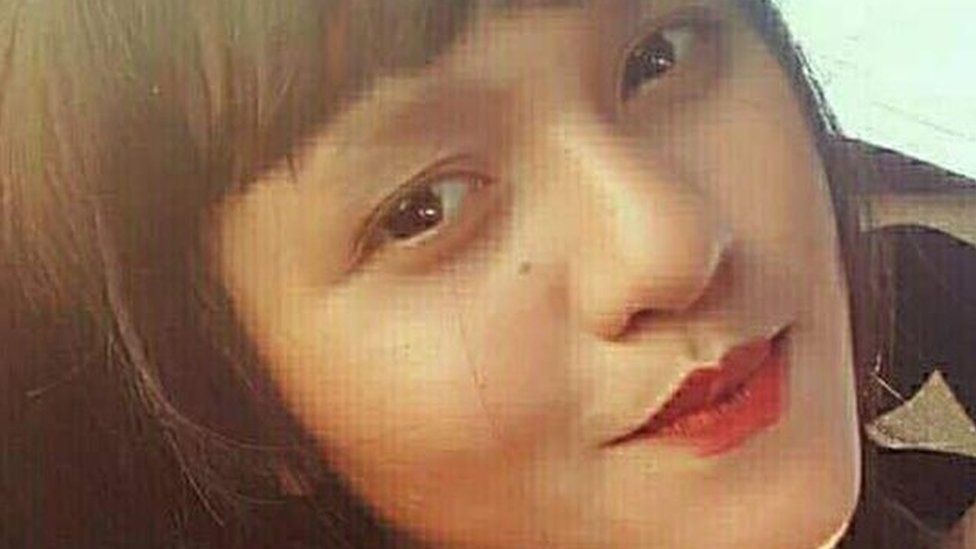 The ripples of the #MeToo movement have reached India, where one law student has published a list on Facebook accusing more than 50 Indian professors of sexual harassment - but it's touched off a debate about whether "naming and shaming" is an effective tool against alleged abuse.
After the outpouring of allegations in Hollywood and in other industries, 24-year-old law student Raya Sarkar asked fellow students to send over their experiences with "academics who have sexually harassed or were sexually predatory" towards them.
"I wanted to make my friends and friends of friends aware and wary of different sexual predators - based on first-hand testimonies," Raya Sarkar told BBC Trending. "I put the list out to make students safe."
This crowdsourced list was published on Facebook and shared more than 1,000 times. It named professors alongside their university affiliations, but included no details about the allegations or the accusers.
While a couple of men on the list have had official complaints filed against them, there are no legal charges against the majority of the named professors.
Shortly after Raya's list went viral, Nivedita Menon, a feminist author and professor at Jawaharlal Nehru University, published a statement on behalf of a group of prominent Indian feminists who vehemently disagreed with Raya Sarkar's methods.
"It worries us that anybody can be named anonymously, with lack of answerability. Where there are genuine complaints, there are institutions and procedures, which we should utilize...This manner of naming can delegitimize the long struggle against sexual harassment, and make our task as feminists more difficult."
The discussion between feminist factions continued on Twitter.
Some attacked the statement, accusing established, upper-class feminists of silencing less privileged victims. Others argued the list has not been authenticated and as such, was a violation of due process.
The BBC is not responsible for the content of external sites.
The BBC is not responsible for the content of external sites.
Skip twitter post 2 by Raja
Allow Twitter content?
This article contains content provided by Twitter. We ask for your permission before anything is loaded, as they may be using cookies and other technologies. You may want to read Twitter's cookie policy, external and privacy policy, external before accepting. To view this content choose 'accept and continue'.
The BBC is not responsible for the content of external sites.
End of twitter post 2 by Raja
The BBC is not responsible for the content of external sites.
Skip twitter post 3 by visvak
Allow Twitter content?
This article contains content provided by Twitter. We ask for your permission before anything is loaded, as they may be using cookies and other technologies. You may want to read Twitter's cookie policy, external and privacy policy, external before accepting. To view this content choose 'accept and continue'.
The BBC is not responsible for the content of external sites.
End of twitter post 3 by visvak
The professor added that the proliferation of unverified lists "is only likely to discredit the cause and diminish the moral force of the unquestionably legitimate demand to transform our universities into a safer place for women."
Sarkar declined to give Chatterjee further details of the allegations against him. Sarkar told Trending that students often fear reporting offenders to their university because those investigating the case could be friends with the accused professor, which could lead to further harassment or discrimination.
"Initially, I wanted to include the names of the complainants and what the people had done," Raya said. "But the complainants were really not for that plan, and they were like 'please don't take my name, please let it be anonymous, because I'm scared, because I will be harassed and the person may figure out it's me.'"
You might also be interested in:
For Raya, due process has failed women in academia.
"I'm glad that people have critiqued it and pointed out due process has failed students," Raya said. "I'm coming from a place of helplessness."
"Why would people even get to this point if they could just go to court, and due process would be fair and easy?"
Karuna Nundy, a lawyer at the Supreme Court of India, agreed that women worldwide face serious challenges in bringing sexual harassment and sexual abuse cases to court.
"It's hard for women to go through the justice system and succeed. Conviction rates in England, in India, across the world are low. Because of the women's movement, the conviction rates in India are higher than many other parts of the world but they're still at about 27 percent," she told Trending
She added that conviction rates are even lower for low-caste, LGBTQ, and minority women in India.
In the wake of Raya's public list, another Facebook user, Malati Kumari, posted the names of other alleged harassers within academia. The post, which is no longer available, directly credited Raya's list as opening "a Pandora's box."
"I think there's been a wave in the last few weeks," said Karuna, the legal expert. "Tactically it's actually a somewhat successful strategy."
When the accused has no access to the evidence against them, Karuna explained that anyone pursuing a defamation case in India or the US would have to be "seriously confident" of their innocence.
Raya stands by her decision to keep the accusers anonymous.
"All the people that reported to me kind of risked their careers. There's a relationship of trust that they built with me, which is why I chose to believe them," Raya said. "And I'm going to see this through."
Blog by Elizabeth Cassin and Ritu Prasad
Social media accounts with ties to Russia pushed a huge Twitter trend in favour of an independent California on US election night 2016, BBC Trending has learned. The campaign was one of at least two popular online secession drives with links to the Kremlin... READ MORE