Priyanka Chopra sparks Twitter search for most unread emails
By Sherie Ryder and Tom Gerken
BBC UGC and Social News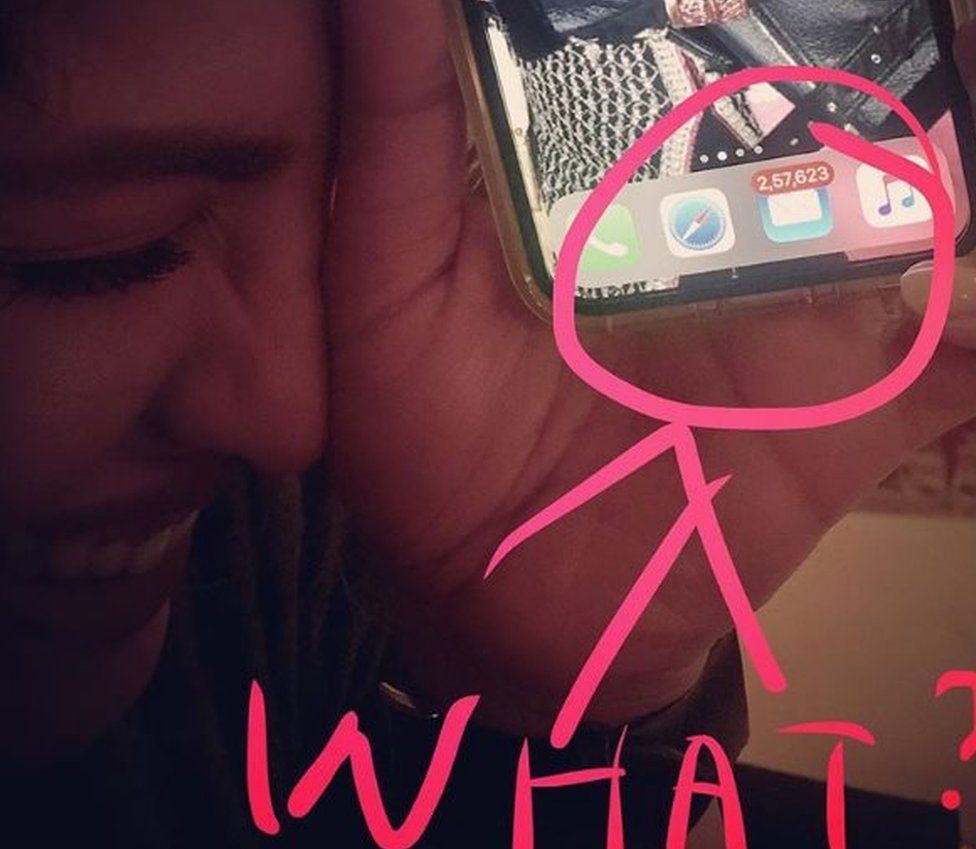 How many unread emails have you got piling up in your inbox? 50? 100? Over 1,000?
Most likely you would struggle to compete with Bollywood star Priyanka Chopra, who has somehow managed to amass more than 250,000.
Powell dared anybody to beat his co-star over the number of emails they have yet to read.
It was not long before people began sharing screenshots of their own overfull inboxes, with a few people topping the 10,000 mark.
Points for creativity should be awarded to Sandeep Singh who managed to top the 60,000 mark across three different email accounts:
But the grand prize goes to Piyush Raka, who dethroned Chopra's record with what would appear to be 381,753 unread emails, a number so high it immediately drew questions of digital trickery from other people on Twitter.
Fortunately, there may not be need for such drastic measures, as iPhone users can simply turn off the unread mail number by going into their phone's settings and switching off the Badge App Icon for their email account.
Some users noticed the position of the first comma appeared off and expressed their doubts about the legitimacy of the photo.
Instagram user Antony Delacruz replied to Powell's picture of Chopra's phone to claim 2,57,623 is "not even a number. Real or imaginary."
But the figure is written according to Indian numbering, where digits over 9,999 appear in pairs separated by commas. For example, 100,000 is written as 1,00,000, which would be expressed as one lakh.
So Chopra has just over 2.5 lakh unread emails.