Jenson Button criticises claims that F1 too 'physical' for women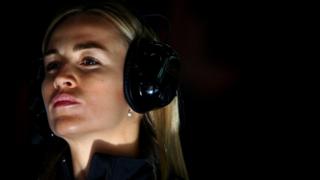 Is Formula 1 too physical for women to be able to compete?
Carmen Jorda from the Women in Motorsport Commission has come under fire after she told ESPN that a "physical issue" was the barrier preventing women from competing in Formula 1 or Formula 2.
The former F1 development driver's comments have been derided by people in motorsport, including 2009 F1 world champion Jenson Button who said she was "not helping proper female racing drivers".
You may also like:
The 'proper female racing drivers' Button was talking about may have included stockcar racers Pippa Mann and Leilani Muenter, who both thanked him for "standing up for female racers".
Christina Nielsen, the first woman to win a major full-season sportscar championship in North America, wondered about Jorda's credentials in Formula 1 and Formula 2 as she didn't "recall her competing in either classes, which seems relevant to make a judgement".
And Supercars Australia racer Simona De Silvestro said she "never felt physically disadvantaged" in a Formula 1 car.
Some people on social media agreed with Jorda, with one calling for an end to "virtue-signalling" and asking "who can judge the physical barrier better, Carmen Jorda a female driver, or Jenson Button a male driver?".
While another said he wasn't "into supporting a process that sets women up for failure in order to cultivate some sort of equality illusion".
But Susie Wolff, who became the first woman in 22 years to take part in a Formula 1 race weekend in 2014, shared the message that "motorsport doesn't care about gender".
Wolff's photo in the post show her with Michele Mouton, the president of the Women in Motorsport Commission, and GP3 driver Tatiana Calderon, who was announced as Sauber's F1 test driver for this season on Tuesday.
And Lee McKenzie, who presented Inside F1 for BBC News, was disappointed that Jorda's comments were overshadowing Calderon's achievement.
Additional reporting by Chris Browning.