Actress gets China talking about periods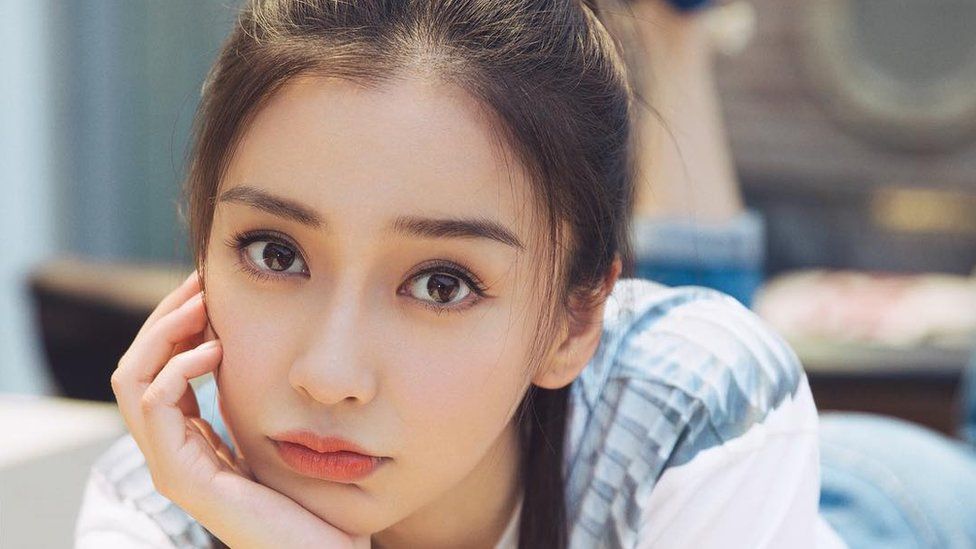 What's the worst thing you can imagine doing when you're on your period?
For lots of people, dragging yourself to work or school is hard enough when all you want to do is crawl up in bed and eat comfort food.
That's what Chinese actress Angelababy, whose real name is Yeung Wing, was faced with last week during her appearance on popular game-variety show Keep Running.
While other contestants were repeatedly soaked in water, some viewers pointed out Angelababy was doused just once and they trolled her for getting "special treatment".
Others laughed at the actress, for having "exaggerated" and unhappy facial expressions during the segment, during which contestants are dunked in water for saying specific words.
"This was the first day of my period, and I was really uncomfortable.
"But I never said that I couldn't go in the water, it really wasn't fun sitting in that chair.
"I felt cold and frightened because you do not know what words or actions will trigger the water to spray," she wrote on Weibo, China's largest social media platform.
"All I can do is absorb these evil words and turn them into positive energy," she said in reaction to being trolled.
China is a country where menstruation and tampons in particular are topics which most people feel uncomfortable discussing.
Despite this, many comments supported the actress, who was previously celebrated for returning to the show after a pregnancy.
"Only women understand the pain of women's menstruation, but we women are always striving for perfection. You need a little more love and a little less darkness in your hearts," one wrote.
"It's not easy, really. When you're on your period, it does feel hard, sometimes it's especially painful, so painful that you doubt what you're doing. Going in the water takes an even greater effort, if it had been me, I wouldn't have been able to handle it," commented another.
"This society is too hard on women. Bounce back, baby," another wrote.
However, some criticised Angelababy.
"How do we even know that it's true she was on her period? Is she so easy to believe?" one asked. Another asked why she appeared on the show if she didn't feel well: "Then why participate in this show and go in the water?"
It's the not the first time that talking about menstruation has caused shockwaves on social media in China.