World Cup reunites Russian and Chinese pen pals after 56 years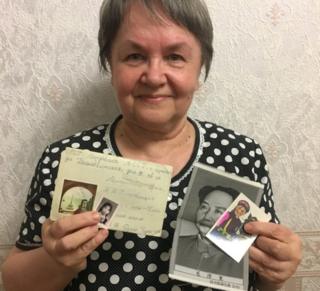 If you've lost touch with a pen pal, then here's a story that will give you some hope!
A Chinese reporter covering the World Cup in Saransk, Russia, was approached by a woman who asked for his help to track down her Chinese correspondent from 56 years ago.
Whilst most people would consider this an impossible task the CCTV reporter, Zhang Heyun, decided to use social media site Weibo - China's equivalent to Twitter - to post an appeal. It was shared more than 12k times, and received more than 2k comments.
News of the search has spread across Chinese social media, including tens of thousands of users of the Chinese online streaming service Miaopai.
The CCTV reporter described how Lyudmila Mitricheva - aka Liu Xia in Mandarin - showed him two old, yellowed letters from a female student Duan Chunxiu, who lived in Xiangtan City, in Hunan Province, China.
She told him they had both been middle school students when they corresponded and her pen pal had sent her a portrait of Chairman Mao, a postcard of the West Lake, in Hangzhou, and some rose-scented paper.
A response from Duan Chunxiu to Liu Xia which thanked her for the "avant-garde emblem and pictures" of her school, and asked for a photo in return, was also featured in Zhang Heyun's Weibo page.
Comments on his post have been positive, speaking of destiny, fate and the great spirit of the World Cup.
One person wrote: "Some people are destined to meet again." Another said: "This touched me deeper than a film". And another posted: "This story gave me goosebumps - fate is a wonderful thing."
One user posted their own correspondence, in the hope that they might also find their long-lost pen pal, writing: "When I was in high school I had an American pen pal online who often wrote to me.
"I hope a Chinese journalist will be near her home at the 2026 World Cup, and that she will get in touch with them."
Duan Chunxiu's son, Wang Jian, told China's Xiangtan TV that his mother has special memories the time when the women corresponded.
"Nowadays we make a phone call or post on WeChat," he said. "We have so many forms of communication now but during that era it must have been very important for my mother."
You might also like:
Former classmates of Duan Yunjin described how their Russian language teacher encouraged had them to write letters to pen pals. and one posted: "I'm so moved that this Russian woman still wants to connect with her pen pal from over 50 years ago."
No doubt there will be jubilant fans cheering for their World Cup teams, but Zhang Heyun recognises this is a very lucky encounter worth celebrating.
"More than half a century has passed, fate will allow these two old people to get in touch again in this lifetime and perhaps, thanks to the World Cup," he added.