Indians, Hispanics and Nigerians defend Kylie Jenner over baby's pierced ears
By Rozina Sini
BBC UGC and Social News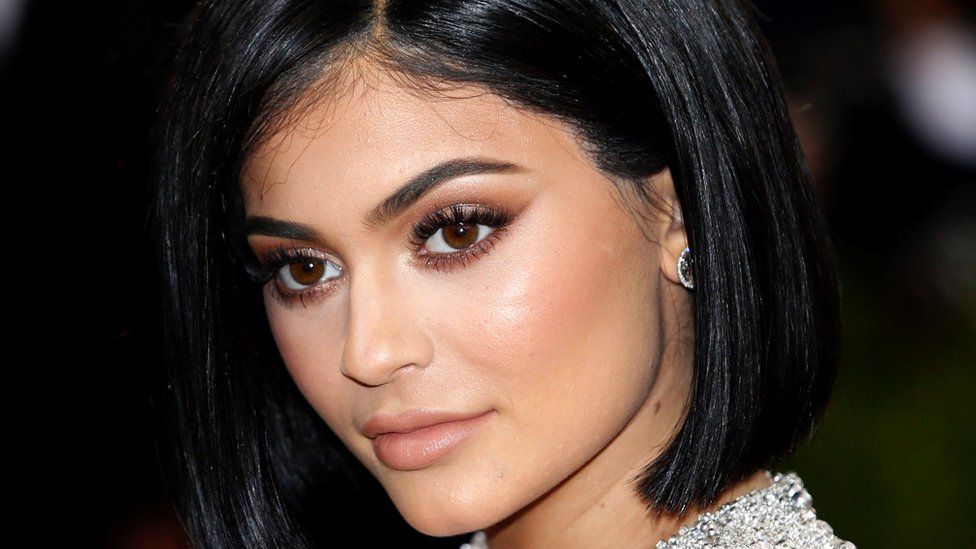 When new mother Kylie Jenner shared a video cuddling her five-month-old daughter Stormi many of her millions of social media followers noticed her baby's ears were pierced.
Many people defended the reality TV star saying early ear piercing is common in many different cultures.
But some people voiced their concern that, at five months old, Stormi was too young, while others went as far as to call it "child abuse".
I don't wanna get into the thing abt kylies baby BUT.. when I got my ears pierced there was a family there getting a baby pierced and she was crying so loudly :( it was really sad and the lady there told me she really doesn't like to pierce babies but she can't refuse

— naps (@seyoonic) July 19, 2018
The voices of opposition were challenged by those who shared their own experiences of being pierced when they were babies including how piercing children's ears was common in some Spanish-speaking, African and Indian communities.
Nigerian babies that get their ears pierced as soon as they are taken out of the labour ward. Let Kylie live lmao

— Mandy (@IbadinAmanda) July 18, 2018
On Instagram there were similar messages of support in response to Jenner's original video: "Mexicans pierce their babies ears by one-and-a-half months," read one.
"We pierce babies' ears in Iraq before they are six months old all the time. Stop criticising everything people do," read another comment.
In the past few days Stormi's piercings have become a global conversation.
I don't understand why this is such a controversial topic Kylie Jenner isn't the first mother to do this !!!! Hispanics pierce their babies ears way before that sometimes !!!! Stop calling her a bad mom and move on with your lives !!! https://t.co/3sXX09X8tD

— Jalapeño🌶 (@_x0k0) July 19, 2018
My indian genes are shocked after knowing mothers get judged for piercing the baby's ears. Did anyone tell you that we also shave baby's hair and do it as a big fat celebration 😂😂 #KylieJenner
https://t.co/Q2VxV90kI1

— Wanderlust (@whimsydaisy) July 19, 2018
However, many have raised the point Stormi, as with other young children with pierced ears, had no say in the matter.
"If this starts a conversation on the importance of holding off permanent body modification of your children until they are old enough to understand, then so be it," read one tweet.
How does Kylie know that her daughter wants her ears pierced? What's the harm in waiting until the kid is old enough to make her own decision? https://t.co/f4m3yw4PiV

— Nicole kennedy (@capekennedy38) July 18, 2018
Currently in England and Wales there are no legal minimum age restrictions for ear piercing, although many salons will set their own age limits. In Scotland, parental consent is needed until the person is 16.