Russian censor offers 24-hour online bans for anniversary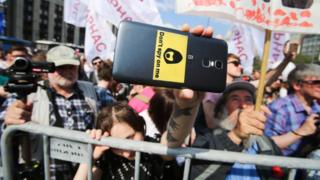 To celebrate the fourth year of its presence on Russia's most popular social media platform, controversial Russian media watchdog Roskomnadzor offered users day-long bans.
Posting on VKontakte, Russia's media regulator made light of its role in web censorship, which has included banning access to Wikipedia and instant messaging service Telegram.
"Friends, only today and only to mark our anniversary, we are handing out one-day bans to anyone who wants them," the regulator wrote.
"You can then tell all of your friends that RKN [Roskomnadzor] itself has blocked you."
'Propaganda of digital suicide'
Social media users who responded with the hashtag #anu_v_ban, roughly translated as "let's ban you", would be included, the statement said. The precise nature of the ban is unclear but it is thought to refer to the organisation's social media profile.
Hundreds of users used the hashtag.
"I am witnessing propaganda of digital suicide," one wrote.
"It would be funny if you blocked all of your subscribers," another commented.
Most people simply posted the hashtag and waited to be banned.
You might also be interested in:
Roskomnadzor has had the power to blacklist and block access to websites since a controversial 2012 law was passed by the Russian parliament.
Though supporters claimed the measure was designed to ban websites featuring child abuse and other illegal material, critics worried censorship could later be extended.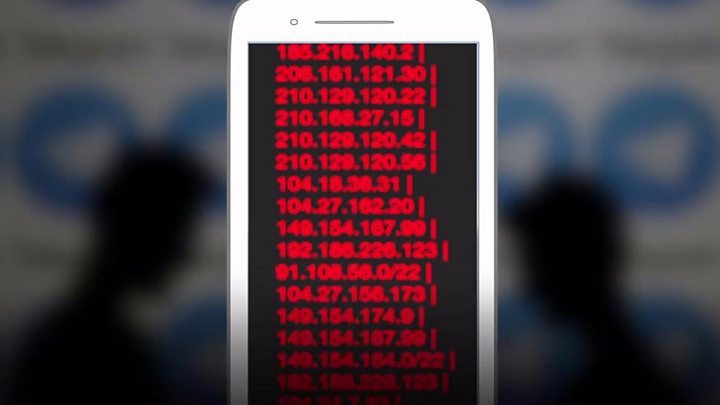 Roskomnadzor maintains the blacklist of websites banned in Russia.
In 2016, it announced access to social-networking site LinkedIn would be blocked after the US company was found guilty of violating local data storage laws.
In April, the regulator banned access to the instant messaging service Telegram after the company declined to hand over encryption keys which would allow the state to unscramble messages sent on the service. Google and Amazon services were also impacted.
Opponents of Russian president Vladimir Putin's regime have also fallen foul of the censors. In February, Roskomnadzor successfully demanded Instagram block posts relating to corruption allegations made by opposition leader Alexei Navalny.
In April, thousands of activists protested in Moscow to demand internet freedom.