Newspaper headlines: Defiant May and plastic 'polluting' people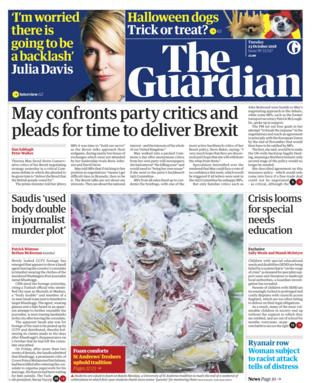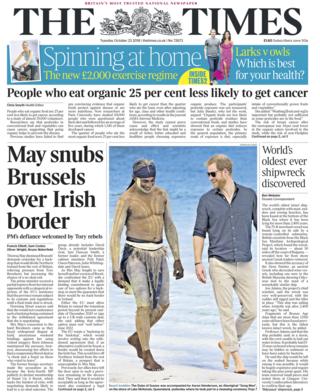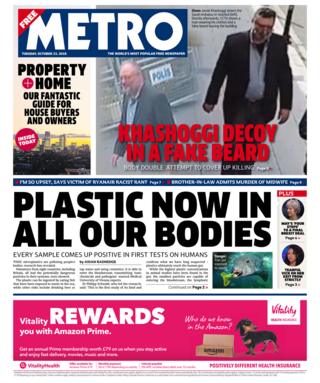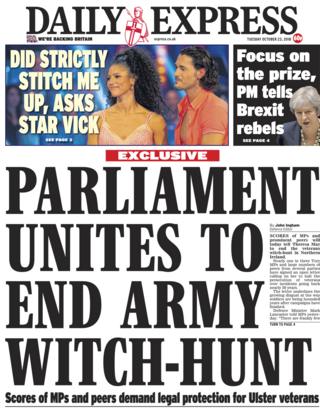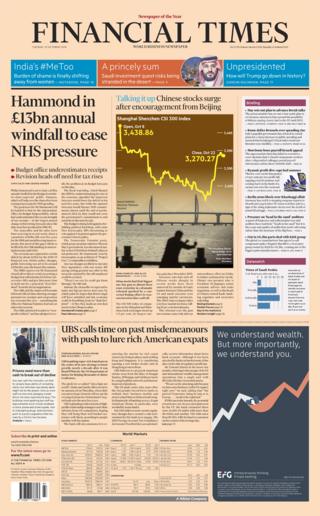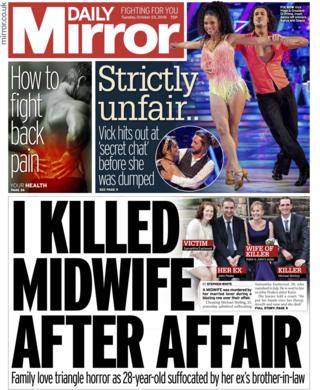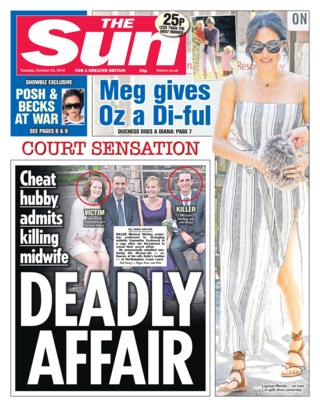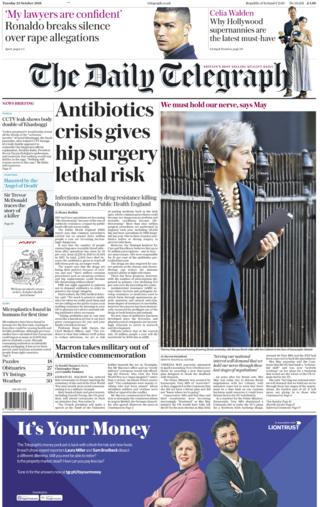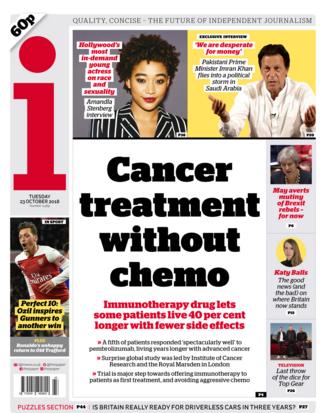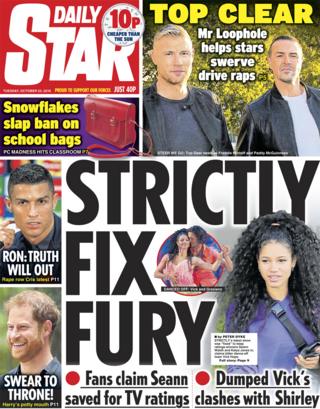 Theresa May's Commons statement on Brexit - and her claim that 95% of the withdrawal agreement has been settled - gets widespread coverage and makes the lead for the Times and the Guardian.
For many, nothing has changed since her statement to MPs seven days earlier.
The Guardian says the fundamentals - that the EU will not agree to the selective Chequers approach and the prime minister lacks the numbers in her party to deliver that kind of deal - remain as true now as before.
The Daily Telegraph says the option of extending the transition period does not seem to have placated her MPs.
For the New Statesman website, time is running out and the prime minister just repeats herself.
'Enough is enough'
Read full article Newspaper headlines: Defiant May and plastic 'polluting' people