Newspaper headlines: Fears for footballer and Brexit 'panic'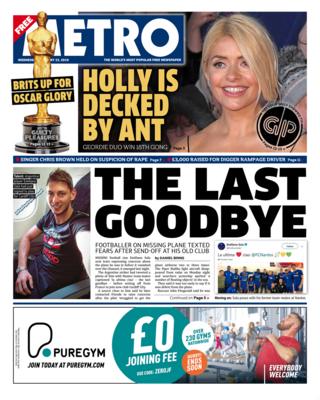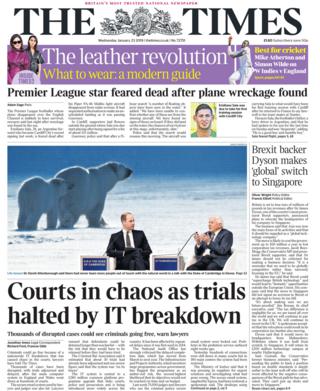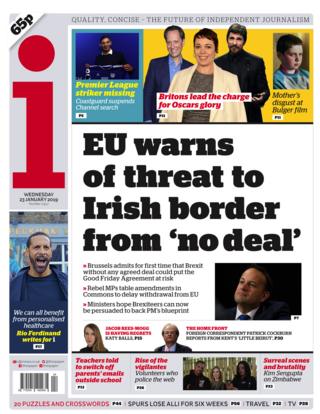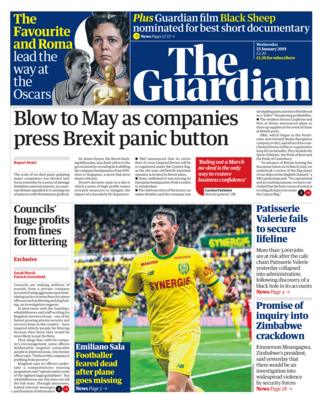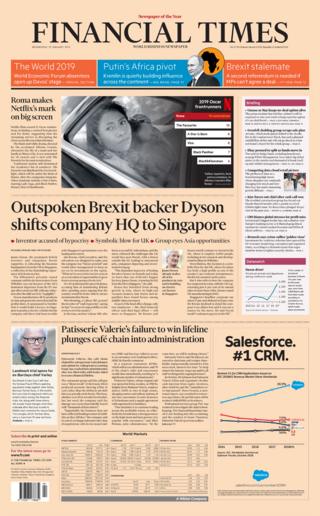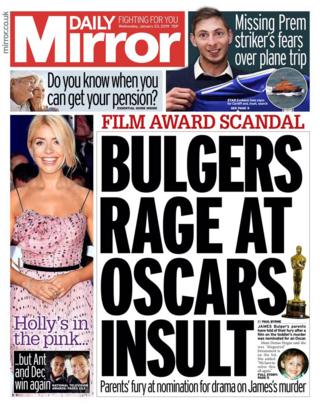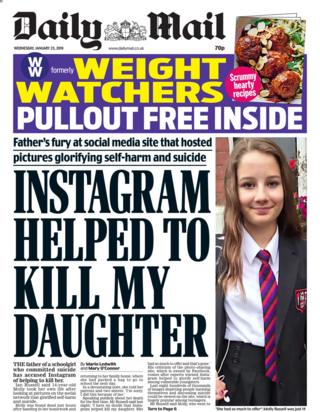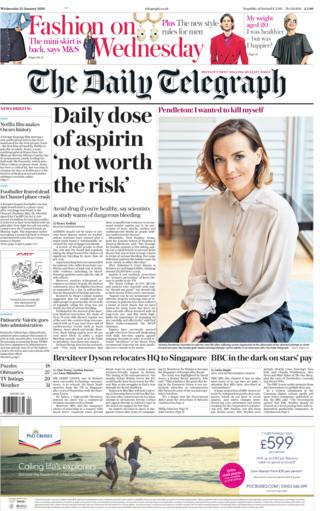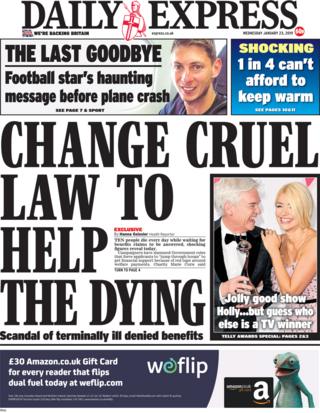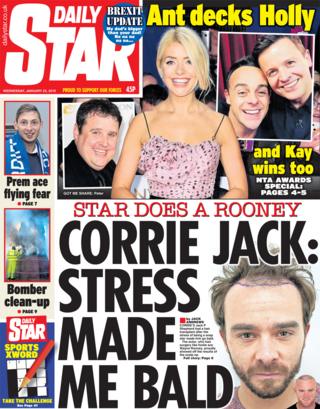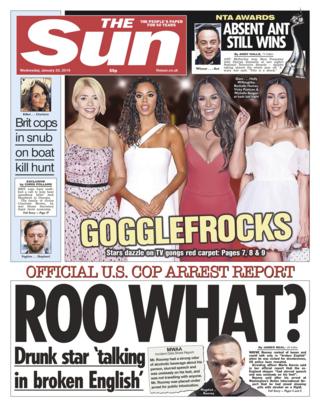 The Daily Telegraph leads on a warning about the dangers of using aspirin to prevent heart disease.
It reports that a large-scale review of people taking the drug has found it "substantially" increased the risk of dangerous internal bleeding and recommends it should only be taken on doctors' advice.
The Times explains that thousands of healthy people take a daily aspirin, because past studies have found some benefit in reduced heart attacks, strokes or even cancer.
The website Buzzfeed reports on what it calls "infighting and splits" in the People's Vote campaign, which seeks another EU referendum. The article says MPs have told it that the Labour Party is being "turned off" a second referendum because of the internal rows between Remainers over how to achieve their goals.
Buzzfeed says there's a major disagreement over whether or not to put forward a motion to go for a public vote when the Commons debates Theresa May's revised Brexit plans next week.
Read full article Newspaper headlines: Fears for footballer and Brexit 'panic'