Newspaper headlines: 'Freedom at a price' as Queen seals 'hard Megxit'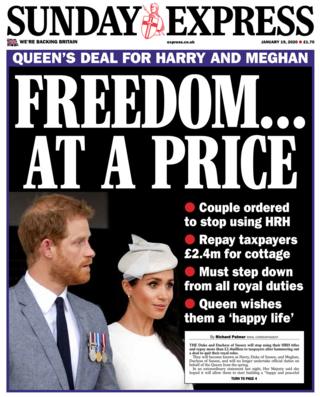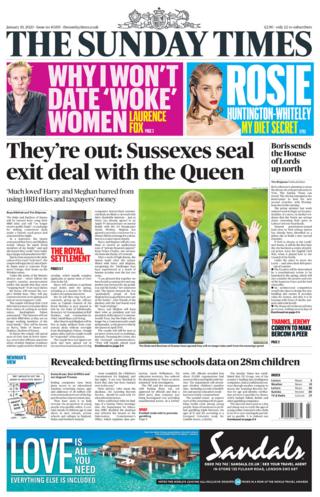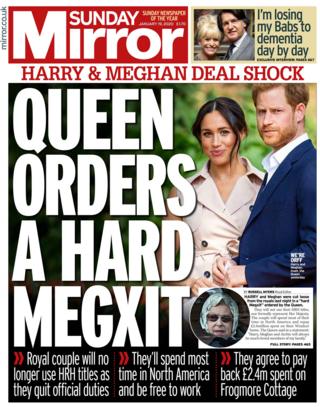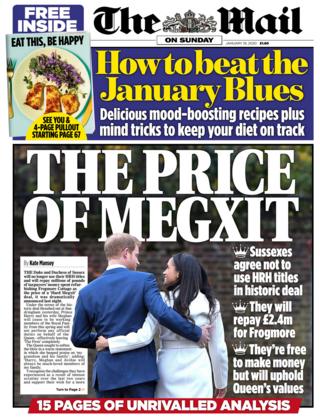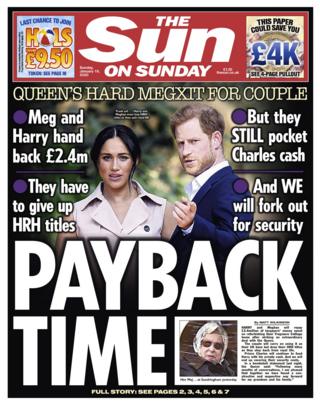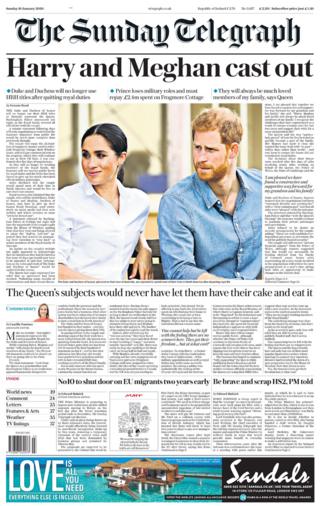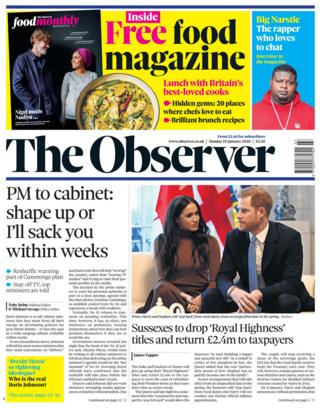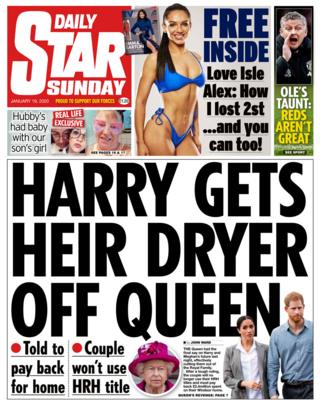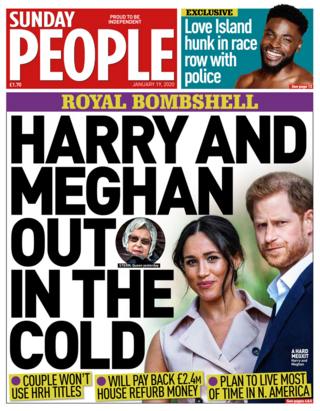 The Sunday Telegraph believes there are no winners as a result of what many of the front pages are calling "Megxit" - the exit of the Duke an Duchess of Sussex as front-line royals.
There is a comment piece on the front, which expresses broad support for the Queen's decision - which the paper says was not to let Harry and Meghan "have their cake and eat it".
But it suggests that some might find the idea of stripping Prince Harry of his military appointments "overly punitive". And it argues the Queen and the Royal Family have lost one of their most popular figures.
Under the headline "can't have the chateau and the gateau", the Sunday Mirror welcomes the fact that Harry and Meghan will no longer be allowed to use their HRH titles.
"Only those who do the work of Royal Highnesses should be allowed to call themselves such," it says. It goes on to commend the way the Queen has handled the situation, concluding that she has "acted decisively but compassionately".
Read full article Newspaper headlines: 'Freedom at a price' as Queen seals 'hard Megxit'