Mothercare lifted by global trading as UK sales slide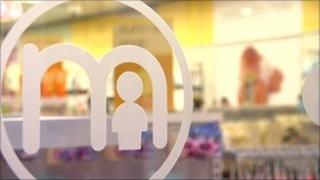 Mothercare has continued to see strong growth in its international business but its sales in the UK fell in a "challenging" market, the company said.
Global sales rose 8% in the quarter ending 10 July compared with a year ago, boosted by a 20.3% increase in international sales.
But in the UK, like-for-like sales, which strip out the impact of new store openings, were down 4.1%.
Mothercare also said it had opened 56 new stores overseas during the quarter.
The retailer also announced it had bought the Blooming Marvellous brand, which sells maternity and babywear.
"In the UK we continue to plan cautiously for the remainder of this year," Mothercare chairman Ian Peacock said in a statement.
"Despite the uncertain UK consumer environment we remain well placed to deliver on our global strategy."