Tax credit claim deadline looming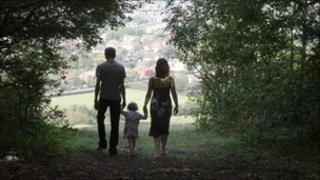 A deadline for those claiming tax credits in the UK comes on 31 July as the tax authority prepares for a rush of enquiries.
People must renew their tax credit claims by the end of the month or their payments could be stopped, HM Revenue and Customs (HMRC) said.
In previous years, the hotline for renewals has been blocked by a last-minute rush.
But HMRC said call centre staff were prepared for a rise in calls.
Payments
Millions of families have been eligible for billions of pounds of payments since the tax credits system was set up in 2003, although it will be cut significantly from April 2011.
It was launched with the aim of lifting low-paid people, particularly those with children, out of poverty. But the system has suffered from complexity, bureaucratic errors and fraud.
Although over-payments have fallen in recent years, HMRC said that people need to check the accuracy of information provided to the authority in the renewal process in order to prevent similar cases.
The authority can demand that money is repaid, so people should inform it of any changes to their circumstances during the year. This includes working hours, childcare costs and pay.
"There are only a few days left to renew your tax credits, so you need to take urgent action if you have not done so," said Steve Lamey from HMRC.
"It is simple. If you do not renew your claim before 31 July, your payments will stop."
If people have not yet renewed, provisional payments have been made since the start of the tax year based on previous information.
Changes
Currently tax credits are paid based on claimants' household circumstances, such as the age of children, the size of the family, and levels of disability. They go to families whose household income is less than £58,000 a year.
But Chancellor George Osborne announced significant cuts in tax credits - currently available to 4.7 million households - from next April in his first Budget.
They will be curbed for those earning more than £40,000 next year. That move will mean 1.1 million fewer households will be eligible for the financial help from April 2011.
However, the child element of the Child Tax Credit will rise by £150 above inflation for those earning less than £40,000.