Sony Ericsson profits get boost from smartphones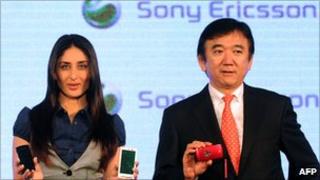 Mobile phone maker Sony Ericsson has posted a second consecutive quarterly profit, thanks to smartphone sales.
The world's fifth biggest handset maker, owned by Ericsson and Sony, made a pre-tax profit of 31m euros for the second quarter ($39.7m; £26m).
The firm lost 283m euros in the same quarter in 2009.
Smartphone devices, which have PC-like functions and links to social networking sites, have reawakened consumers' appetite for gadgets.
But the company says it still expects only slight market growth this year.
Competition in the key smartphone segment is intense.
Nokia, the world's biggest handset maker, issued a profit warning in June, saying its smartphones were struggling against Apple's iPhone.
Sony Ericsson's newest models include the Xperia X10 and Vivaz smartphones and the Xperia X10 mini and Xperia X10 mini pro.
The company's chief executive, Bert Nordberg, said the new phones "have been well received by operators and we are now well positioned for long-term growth".
Sony Ericsson has spent the past two years cutting costs and has shed 4,000 staff - more than a third of its workforce - throughout the period.