Philips reports surge in profits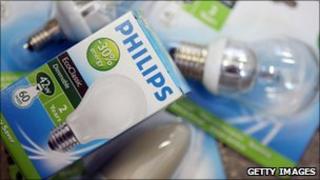 Electronics group Philips has reported a surge in second-quarter profits, led by a rise in lighting sales.
The Dutch company made a net profit of 262m euros (£220m: $338m) in the three months to June, compared with a 45m-euro profit last year.
But it also said it had seen higher income taxes and financial expenses.
Revenues rose 12% to 6.2bn euros, with lighting sales growing by 13%. Philips added that emerging markets had shown "strong double-digit growth".
"After the strong rebound in the first half of the year, we expect comparable sales growth in the remainder of the year to moderate towards mid-single-digit level," Philips said in a statement.
"This reflects continued but slow recovery in the US and Europe, different seasonality for our television business following the football World Cup, and the improved sales performance in the second half of 2009."
Philips added that it was confident its profit margin would exceed 10% for the full year.