Investors gain £4.4m compensation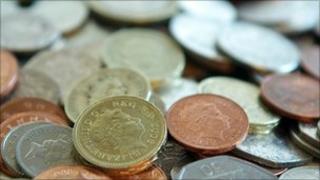 An investment scheme run by a firm of accountants has agreed to repay £4.4m to its investors.
The currency trading scheme, run by a Wakefield accountancy firm called Upton & Co, was not authorised and had taken more than £5m from 390 investors.
After an FSA investigation, that started in February 2009, a High Court injunction froze the firm's assets.
It agreed to pay £3.6m immediately and pay another £840,000 in monthly instalments.
Fantastic result
So far £3.7m has been paid by Upton, with further monthly payments of £10,000 each to come.
The regulator said this was a "fantastic" result for the investors.
"It is so rare for victims of unauthorised businesses to get any money back because normally the money is misappropriated and victims of unauthorised firms are not protected by the Financial Services Compensation Scheme," said Margaret Cole, director of enforcement and financial crime at the FSA.
"But as we intervened early in the scheme's life cycle we were able to recover a large proportion of the original amount invested.
"Normally the amount recovered - if any - is often just a few pence in the pound so securing this amount is a real coup," she added.
'Millions at risk'
The currency trading scheme, devised by accountant Darren Upton, ostensibly had been aimed at investing in the foreign exchange markets.
But the FSA said the firm did not have the necessary authorisation or expertise to do this, and in fact only a small amount of trading had taken place.
"Upton had no business running one of these schemes and the firm risked millions of pounds of investors' money - something you'd expect a firm of accountants to know better," said Ms Cole.
The rest of the investors' money - £600,000 - was lost by Upton in unprofitable foreign exchange trading and a loss making offshore investment.