Coca-Cola profits boosted by international sales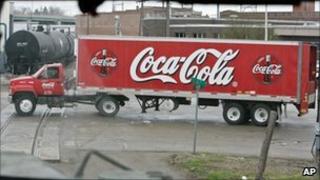 Coca-Cola has reported strong second-quarter profits, beating market expectations, thanks to rising international sales.
Total profits were $2.37bn (£1.56bn), up 16% from a year ago and narrowly above forecasts of $2.3bn.
The beverage maker's share price jumped 2.3% in the first 15 minutes of New York trading.
Revenues were up 4.8% to $8.67bn, thanks to rapid sales growth in Latin America, Africa and parts of Asia.
Among the best growth markets were Brazil, where sales volumes were up 13%, and India, up 22% since last year.
The producer of Fanta, Sprite and Vitamin Water also reported a pick-up in growth - albeit at a more sedate 2% pace - in its home market of North America.
In Europe, however, sales were down 1%.