Sports Direct profits from record revenue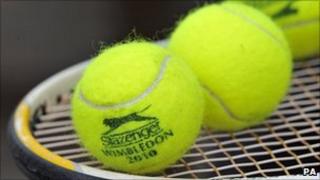 Sports Direct has reported a more than tenfold increase in annual profits after achieving record revenue in the year to the end of April.
Pre-tax profit came in at £119.5m, against £10.7m a year earlier. Group revenue was £1.45bn, up from £1.37bn.
The firm also said it had made good progress in reducing debt.
Sports Direct, which owns Sports World stores and brands such as Slazenger and Dunlop, is controlled by the Newcastle United owner, Mike Ashley.
"The group performed strongly throughout the year, achieving excellent sales and profit performances ahead of out initial expectations 12 months ago," said chief executive Dave Forsey.
"Looking ahead, we are confident that initiatives we are taking across all areas of the group will put us in a strong position for the next phase of our growth."
In March this year, Blacks Leisure dismissed a £26m takeover approach from Sports Direct.