Premier League signs up EA Sports as technology partner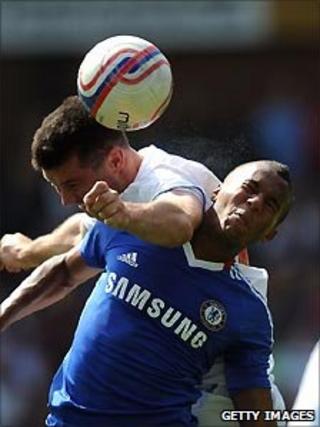 Gaming giant EA Sports, known for its 'Fifa Soccer' football game franchise, has signed up as the Premier League's first sports technology partner.
The sums involved in the deal have not been revealed, but gives EA Sports a number of rights.
Its on-screen branding will be shown during all live Premier League football broadcasts, including coverage on Sky, ESPN and all overseas broadcasts.
The EA branding will be linked to match statistics when they appear on screen.
EA will also sponsor the Premier League's player performance index, replacing Actim as the league's player rating system.
In addition the US gaming giant will publish a Team of the Week on the Premier League's website.
'Thirst for stats'
Meanwhile, the league is working with video analysts Venatrack to have new software in place for the start of the season, which should increase the amount of data and information available to fans.
The league hopes this information may then be used to provide an enhanced player performance index.
Richard Masters, director of sales and marketing at the Premier League, said the developments would help sate fans' increased "thirst for statistics and information".
Meanwhile EA Sports said the deal would help it further establish itself as the leading football gaming experience.