Top money tips for holidaymakers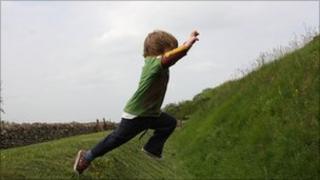 More than a million people are expected to jet off to warmer climates this weekend with many benefiting from cut-price offers.
Deals for holidays to some destinations in Turkey and Greece have been slashed by a quarter compared with last year, according to Co-operative Travel.
Under-occupancy rates have given last-minute bookers good savings, but costs can still mount up because of hidden holiday extras.
When people arrive at the airport they are often stung by high parking costs.
"Many holidaymakers like to drive themselves to airports and park there but unless you have booked in advance it can be very expensive,'' said Sean Tipton from Abta, the Association of British Travel Agents.
"It is certainly worth comparing parking deals and if you are staying overnight near the airport, many hotels will now offer free parking, so take advantage of that.''
Money matters
The cost of hiring a baggage trolley has doubled at some airports. Passengers flying in and out of London Luton and Bristol Airport now have to pay £2 to move their bags around, up from £1 last summer.
Travellers who wait until the last minute to change currency can also lose out as airport bureau de change do not always offer the best deals.
Money experts also say holidaymakers should be very wary when paying by card in shops and restaurants when abroad.
"You may often be asked if you want to pay in pounds or the local currency when using your card. This is called dynamic currency conversion which means that shops and restaurants can set their own rates," said Michelle Slade, from financial information service Moneyfacts.
"Always say you want to pay in the local currency, otherwise you are likely to lose out and that cheap meal will end up costing a lot more."
If you want to take money out when abroad, the advice from experts is to check just how much your bank will charge.
"People in the UK are so used to free banking that they are surprised to find out additional charges are often incurred abroad when withdrawing cash," Ms Slade added.
"You are likely to be charged not only a conversion charge but a transaction charge as well. If you use a credit card the costs are likely to be even higher."
Phone home
Phone calls home or browsing the internet on a mobile could also burn a hole in the wallet, especially outside the European Union where the cap on roaming charges does not apply.
"There are a lot of hidden costs when it comes to using your phone abroad. There have been cases where people have racked up huge bills of thousands of pounds just for downloading a few hours of video," said Matt Bath, technology editor at Which? magazine.
"Check with your mobile phone company before you travel and arrange a bolt-on deal. Remember that you will be charged for receiving calls so text instead. If you are on holiday for some time, think about buying a local Sim card which will reduce the price of calls significantly."
Finally if travellers really are serious about keeping to their budget, resisting temptation at the airport will help.
The perfumes, whisky or digital cameras may appear to be bargains but holidaymakers are likely to save much more money by going straight to the gate and bypassing duty free.