Pace to buy US broadband company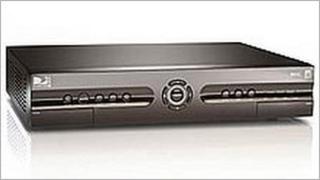 British set-top box maker Pace is to buy US broadband technology firm 2Wire for $475m (£307m).
Pace is the world's largest set-top box maker, overtaking Motorola in May.
It says the move will extend its customer reach from cable and satellite into the telecoms market.
Pace said that 2Wire, "with its expertise in the broadband residential gateway market, will enable us to address a full range of US operator requirements".
It pointed out that 2Wire had established relationships with top-tier North American telecoms providers including AT&T.
Yorkshire-based Pace now feels that the 2Wire deal will now move it to number three in the global telecommunications home-hub market.
2Wire is owned by a consortium including Alcatel-Lucent, Telmex and Oak Investment Partners.
Pace makes set-top boxes for BSkyB, Canal+ and Comcast.
The 2Wire announcement comes as Pace revealed a 46% rise in first-half pretax profit, to £45.4m.