Telstra fined for blocking rivals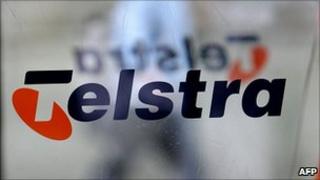 Telecoms giant Telstra has been fined 18.5m Australian dollars ($16.6m; £10.6m) for blocking rivals from accessing its infrastructure.
The Australian Competition and Consumer Commission (ACCC) said the federal court fined the firm for denying access to broadband exchanges.
The ACCC had pushed for a A$40m fine for the breaches that occurred between January 2006 and February 2008.
Telstra said it accepted the judgement and would not appeal against the fine.
Mistakes
"Since these events occurred, Telstra has taken proactive steps to improve our processes in this area and, more generally, to improve service to our wholesale customers," a company spokeswoman said.
"Since the start of the case, we have acknowledged that mistakes were made. We accept the judgement which has been handed down - we will not be appealing."
The judge said that the breaches resulted largely from a lack of proper processes in place at Telstra, rather than a deliberate policy of denying rivals access to infrastructure.
"In most cases, Telstra staff did not understand their responsibilities or roles within Telstra," Justice Middleton said.
"I am not satisfied, however, that Telstra has demonstrated any remorse, nor that it appreciates the seriousness of its conduct," he said.