Warning on local council pensions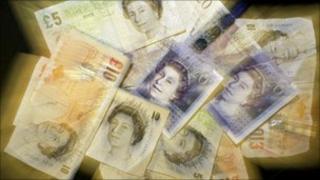 Council workers across England face having to retire later or pay more into their pension scheme, the public spending watchdog has warned.
The liabilities of the £130bn Local Government Pensions Scheme (LGPS) were rising and action was needed, an Audit Commission report said.
The scheme only had funds to cover about three quarters of its future liabilities, the research added.
The pensions cost households hundreds of pounds a year, the government says.
The Audit Commission's report comes as the government announces its plans to scrap the default retirement age in the UK from October 2011.
'Action needed'
The LGPS has 1.7 million active members and 1.1 million members with deferred pensions. A further 1.1 million people are receiving pensions.
Although workers contribute to the fund, most of the money comes from their employers - the local authorities - and therefore ultimately from taxpayers.
That bill last year was £5.5bn, which the government says is unaffordable and would be better spent on local services.
Proposals from the commission to counter the shortfall included:
increasing employee contributions but use tapering to discourage lower-paid workers from opting out
raising the retirement age
allowing local funds to adjust the benefits paid out
Audit Commission chief executive Eugene Sullivan said media reports about generous public sector pensions had distorted the picture.
He also pointed out that many members in the scheme were low paid and working part-time.
But he added that local governments were paying far more into the scheme than employees.
"Without corrective action the gap will widen," Mr Sullivan said.
"The scheme can't continue as it is. Unfunded liabilities are being deferred, and this is storing up problems for the future."
'Mature dialogue'
Communities and Local Government Secretary Eric Pickles said the report "highlighted the need for change, to ensure fairness for all".
"A massive take of everyone's council tax bill is going on pension costs, rather than emptying bins weekly or cleaning the streets," he said.
"Local taxpayers simply cannot afford to foot an ever-growing bill for town hall pensions, especially for highly paid senior officers and town hall chief executives."
But shadow communities and local government secretary John Denham said: "The report confirms the LGPS has a positive cash flow, with more money going in than out.
"No panic, knee-jerk or short-termist response is needed or warranted.
"There should be a mature dialogue - the report recommends incremental reform - looking at the long-term alternatives to reduce ongoing liabilities to retain and preserve a good, stable pension."