Q&A: Retirement rules and you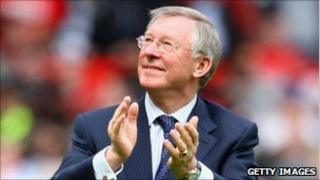 The UK government has scrapped the default retirement age of 65 from October 2011.
Campaigners have welcomed the move, which would mean that employers could no longer dismiss staff just because they reached the age of 65.
But some businesses say that it would add to employers' costs and make it hard to get rid of staff who were past their best.
So what do the changes mean for you?
Can I still retire at 65?
Yes, you will still be able to choose to retire at 65 and take a state pension, or retire earlier if you chose to - assuming you have sufficient savings to do so, or a private pension that allows you to retire early.
Will this affect the state pension?
People who decide to keep on working after 65 will draw a slightly larger state pension when they eventually retire.
People who decide to keep on working after their state pension age can either take their pension while they work, or put off taking it and draw a slightly larger state pension or a lump sum.
The retirement age is a slightly different issue to the pension age.
The coalition government has already decided that the age at which you can draw a state pension should rise to 66 by 2020.
Will older people simply block jobs for youngsters?
This has been one of the arguments against the changes, but campaigners and the government argue that there is no direct correlation.
They say that if older people worked for longer there would be more production, more demand from wage-earning individuals and so more jobs for everyone, including young people.
As an employer, is it impossible for me to get rid of somebody too old for the role?
It will certainly be more difficult.
At present, an employee can request that their retirement be postponed beyond 65, and the employer must consider that request.
Once the new rules come into force, people will be able to carry on working.
However, they could still face "fair dismissal" if their performance is poor or they are unable to do the job they are under contract to do.
Surely people cannot keep working forever in some jobs?
The government accepts that in some jobs it is virtually impossible to keep working past 65. It uses the examples of the police, and air traffic controllers. Lots of different manual jobs might also fall into this category.
In these cases the employer would need to "objectively justify" the decision to keep a retirement age. This might lead to court cases - but for entire professions or organisations, rather than individuals.
The employer would have to prove in court that their policy is "proportionate" and "legitimate".
What else needs to be ironed out?
There will be lots of discussion about whether workers' benefits will continue if they choose to continue working beyond 65.
Other debates may consider how such a move will affect the health of workplace pension schemes.