Samsung reports record profits on strong chip sales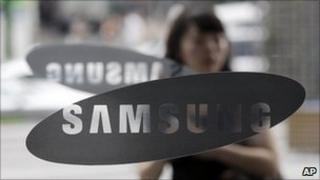 Samsung Electronics has reported record quarterly profits thanks to increased sales of smartphones and components such as memory chips.
The South Korean firm's net profit between April and June came in at 4.28 trillion won ($3.6bn; £2.3bn), an 83% rise on the same period a year earlier.
Revenue rose by 17%, to 37.89tn won from 32.51tn won last year.
Despite the strong results, Samsung warned that it would struggle to maintain such high profits.
"In the second quarter, our component business performed very strongly, yet it was a more challenging quarter for our set businesses," said the company's head of investor relations, Robert Yi.
"With intensified competition throughout the digital media and mobile industries going forward, it may become a challenge to maintain current profitability levels."
Although the profits were better than expected, analysts focused more on the company's downbeat outlook for the coming months.
"A slowing global economy is a major concern as it will dent demand. [Chip] prices may fall with excessive supply amid steep competition," said Lee Ka-Keun at IBK Securities.
Samsung is the world's largest manufacturer of flat screen televisions.
It ranks as the second largest manufacturer of mobile phones, behind Finland's Nokia.