Tax credits renewal deadline nears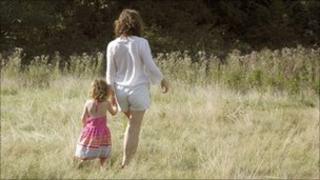 Families face missing out on financial assistance if they miss Saturday's deadline to renew tax credits.
People must return two forms - showing basic information and a declaration of income - or face the prospect of their payments stopping.
HM Revenue and Customs oversees the payments of tax credits, introduced in 2003.
In his Budget, Chancellor George Osborne announced cuts to the amount paid to middle-earners.
Rules
Currently tax credits are paid based on four criteria: children, people with disabilities, families and babies.
They go to families whose household income is less than £58,000 a year, and nine in 10 families with children can currently benefit from these payments.
They are paid at three different rates, high for those bringing in less than £16,190 a year, a lower rate for households with under £50,000 and a reducing rate that falls away until a ceiling of £58,000 is reached.
However, Mr Osborne said in his first Budget that there would be significant cuts in tax credits - currently available to 4.7 million households - from next April.
In future, credits will be paid at the same rate for those earning up to £16,190 a year, and a reduced rate for those earning between that amount and £40,000.
To soften the blow, the child element of the credit will rise by £150 above inflation.
A reducing rate will then be paid, but that will cut off far sooner at just above £41,000 a year. Six in 10 families will be entitled to these payments by 2012-13.