HMRC allows some late tax credit callers to try again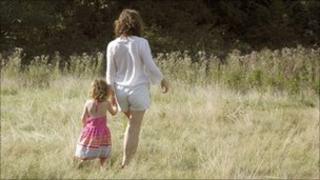 People who missed Saturday's deadline to renew their tax credits because a helpline was busy have been told to try phoning again on Sunday or Monday.
HM Revenue & Customs said its tax credit helpline was "extremely busy" on Saturday, and it would now look "sympathetically" on late callers.
It said this would be done on a "case by case basis", where claimants can show they tried to ring on Saturday.
Four million families risk losing their tax credits if they are not updated.
To do this, they had to inform HMRC about any changes to their income or childcare costs before the 8pm deadline on Saturday, 31 July.
HMRC had put extra staff on its helpline, but the BBC has had numerous e-mails and texts from people who said they were unable to get through on both Friday and Saturday.
The standard helpline telephone number is 0845 300 3900 - or for customers who are deaf or hearing or speech impaired there is a textphone number 0845 300 3909.
At present, tax credits are based on a family's own estimate of its income for the coming year, with households allowed to earn an extra £25,000 before they have to pay money back to the government.
But from next April, that leeway, or buffer, will be reduced to £10,000. The following year it will be cut to £5,000, meaning many more families face being asked to pay money back.
As a result, some experts have warned that the number of over-payments and subsequent repayments could rise sharply.