Wagamama restaurant chain 'is being put up for sale'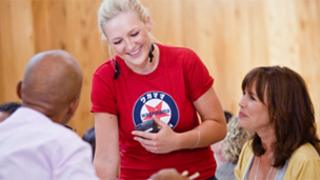 Pan-Asian restaurant chain Wagamama is being put up for sale by its private equity owner, it has been reported.
Majority owner Lion Capital is hoping to sell the company for as much as £250m, according to the Sunday Times.
The UK private equity group, which bought an 88% stake in Wagamama for £102m in 2005, has not been available for comment.
Wagamama has rapidly grown since it opened its first restaurant in 1992, and now has 105 outlets.
These include 66 in the UK, which employ 2,300 people, and a further 39 branches overseas.
Wagamama's most recent annual report showed that its sales for the year to April 2009 rose 13% to £101m.
Back in 2007, Lion Capital had proposed floating Wagamama on the stock market, but this was abandoned as the credit crunch took hold.