Manufacturing 'in recovery' says trade body EEF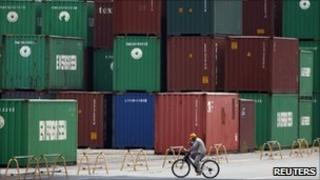 The UK's manufacturing sector performed better than expected in the first half of the year, and growth is expected to outstrip the rest of the economy, according to the EEF.
The industry trade body said it forecast growth in manufacturing of 3.8% this year.
That compares with 1.1% growth forecast for the economy as a whole.
But the EEF warned that spending cuts in the UK and abroad could hurt manufacturers in the long term.
"Manufacturing has exceeded expectations so far this year with a broad-based recovery, supported by growth in world trade, a weak pound and restocking," said Lee Hopley, EEF chief economist.
But he added there was concern within the industry over the effect public spending cuts could have on companies reliant on big government projects.
The government is due to outline the details of departmental spending cuts in the autumn, while many major European economies are also introducing their own austerity measures.
The EEF's report suggests that the UK's manufacturers have benefited from continued strong growth in economies like India and China, compensating for the relatively weak recovery in Europe.
China's economy is forecast to grow by 9.4% in 2010, while India and Brazil are expected to grow by 8.2% and 7% respectively.
In a separate report, the accountants KPMG also suggest increased optimism among UK manufacturers, with 64% of companies surveyed predicting a rise in their business activity over the coming year.
There was also a rise in manufacturers expecting to hire new workers over the next six months.
Official figures showed last month that UK manufacturing grew at its fastest pace for more than 15 years in May.
Manufacturing output rose by 4.3% on the same month a year ago, the highest rate since December 1994, the Office for National Statistics (ONS) said.
But the most recent figures from the Chartered Institute of Purchasing and Supply (CIPS) suggest the growth in manufacturing slowed slightly last month.
Its purchasing managers index (PMI) measure of manufacturing growth gave a reading of 57.3 in July, down from 57.6 a month earlier.
Readings above 50 indicate the sector is expanding.