Kent Reliance building society unveils banking plan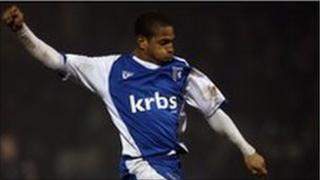 The Kent Reliance building society is proposing to transfer its assets into a newly-created bank so it can raise £50m from a new investor.
The money will come from the US private investment firm JC Flowers, which will own a minority stake in the bank.
The building society's members will, for the time being, own the majority of the new bank via a new industrial and provident society, a mutual body.
Kent Reliance members will have to vote to approve the deal.
Mike Lazenby, the chief executive of the society, said the planned changes were the only way the society could grow and expand its existing business.
"Recent pressure on our capital has proved challenging, particularly as building societies cannot currently raise capital in the way banks do," he said.
"Unlike banks who can go and raise capital from investors, building societies cannot.
"We can only grow by getting access to capital - which JC Flowers has," he said
The deal
The Kent Reliance made a pre-tax profit of £2m last year and is the 12th largest building society in the UK, with assets of £2.2bn and just 45 staff.
It currently sponsors both Gillingham and Charlton football clubs.
The deal with JC Flowers involves:
the 168,000 members of the Kent Reliance Building Society becoming members of a new industrial and provident society, called the Kent Reliance Provident Society
the building society transferring all its assets, including all the savings, investment and mortgage accounts, to a bank trading as Kent Reliance Banking Services or KRBS
the new provident society and its members will own a majority stake of the bank
the building society will cease to exist.
In return for its cash injection, JC Flowers will own a minority of the shares in the new bank but will not take dividends in the foreseeable future.
In the long-run, the investment firm could become a majority owner of the bank.
The deal needs the approval of not only the members of the Kent Reliance, who will not be offered a windfall, but also the Financial Services Authority.
David Morgan of JC Flowers said his firm's aim was to expand the Kent Reliance's business.
"We think it has growth potential but it needs capital - we want to build up the value of the enterprise through time," he said.
"We hope other societies will have an interest in a similar partnership," he added.