BHP Billiton's bid for fertiliser producer rejected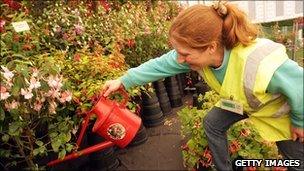 The world's largest fertiliser producer, Potash Corp, has rejected a takeover bid worth $40bn (£25.8bn) from Australian mining giant BHP Billiton.
BHP had offered to buy Potash for $130 per share, a 16% premium on Monday's closing price.
Canada's Potash said the offer was "grossly inadequate" and "substantially undervalues" the company.
Last month, Potash reported that its second-quarter net profit had more than doubled to $472m.
"The fertiliser industry is emerging from the recent global economic downturn, and we feel strongly that Potash Corp shareholders should benefit from the current and potential value of the company," Potash said in a statement.
"Global demand for food is steadily increasing, creating an attractive operating environment for the entire fertiliser industry and, with out premier position, Potash Corp is uniquely poised to benefit."
Related Internet Links
The BBC is not responsible for the content of external sites.