Lenovo in profit as demand grows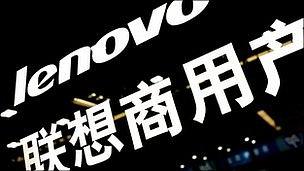 Lenovo, the world's fourth-largest personal computer maker, has unveiled a third straight quarterly profit.
The Chinese giant said it had been helped by a rebound in global demand, which had helped it achieve "a historic high market share of 10.2%".
Lenovo posted net profit of $54.86m (£35m) for the April-to-June first financial quarter, against the $16m loss it made a year ago.
And its sales rose almost 50% to $5.15bn, up from $3.44bn last year.
Lenovo bought International Business Machines' (IBM) personal computer business in 2005.
"During the [quarter], the worldwide PC market continued to extend the strong growth momentum started in the second half of last fiscal year to grow at 20.9% year-on-year," Lenovo said.
"This growth came despite rising worries over sovereign debt in Europe and the pace of economic recovery."
In trade in Hong Kong after the results were revealed, shares in Lenovo were down by 0.84%.
"Lenovo's going to definitely survive and do well in the long run," said Joseph Ho, an analyst at Daiwa Securities in Hong Kong.
"It's got a steady market share in China, it's going to gain from IBM's former corporate business in mature markets and it can gain market share in the emerging markets."
Related Internet Links
The BBC is not responsible for the content of external sites.