Viewpoint: Will the OBR get the right head?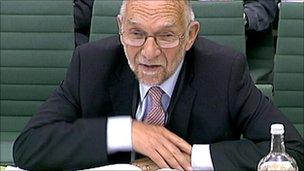 Chancellor George Osborne has laid himself a significant challenge in trying to find a suitable candidate for the hugely significant position of chairing the Office for Budget Responsibility (OBR).
This role will require someone of the highest calibre in terms of economic expertise who is also thoroughly independent and immune from political pressure. A difficult three-card trick to pull off? For sure.
Of the economists I have spoken to, two essential questions jump out:
How will their independence be guaranteed?
What would persuade them to take such a sensitive and exposed position?
Probably the key factor in this is their independence from the Treasury and chancellor. Although the OBR will have access to all the information the government has, the chancellor cannot hire or fire the boss of the OBR.
Traditionally, there would be a suspicion that a position like this would be discreetly sorted out over a quiet drink at one of the gentlemen's clubs in St James's.
However, the government has gone out of its way to make sure the appointment of this position is as transparent as possible. And the chairman of the Treasury Select Committee who will approve the appointment is the famously independent-minded Andrew Tyrie.
There are a number of outstanding possible candidates. The question is whether they would take such a high-pressure job for significantly less money than they could make in the private sector.
The chancellor, in some respects, has made a rod for his own back, so expect some fireworks down the line, especially if many observers' preferred candidate, Robert Chote, is appointed.
My assessment of the situation is that the government will be able to get a person of the required calibre.
Many of the likely candidates already have a significant record of public service and the chancellor has given up enough control to ensure that this will be a properly independent position.
Robert Chote, Director of the Institute for Fiscal Studies.
Andrew Dilnot, Principal of St Hughes College Oxford.
Rachel Lomax, Former Deputy Governor of the Bank of England.
Sir Michael Scholar, President of St John's College Oxford.
Douglas McWilliams, Chief Executive of the Centre for Economic and Business Research.
Timothy Besley, Professor of Economics & Political Science at the London School of Economics.
Sir John Gieve, Deputy Governor of the Bank of England.
Related Internet Links
The BBC is not responsible for the content of external sites.