Tips on how to market your small firm
VIEWPOINT
By George Derbyshire, chief executive, National Federation of Enterprise Agencies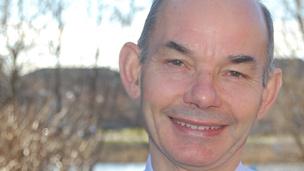 With the government due to announce substantial spending cuts in the autumn, some commentators are concerned that this could have a major knock-on effect on the wider economy.
On the face of it, this is not a very promising background in front of which to start or grow a small business. Or is it?
The good news is that the economy is still growing, albeit slowly. Consumers and firms are buying, and business opportunities remain out there.
But they won't fall into your lap. So here are my top tips on how successful marketing can help small firms grow their business.
Firstly, you need to know your customer. Think through exactly who your potential customers are.
Where are they? What do they look like? Why should they be interested in buying your product or service?
Too many business people I talk to have a very hazy idea of who are their potential customers. Instead, you should be able to paint me a picture of them.
You need to work out how you are going to get your message and your products to the consumer. They won't buy what you sell if they don't know about it.
So what's your marketing strategy? Advertising? Local or national? Mail shots? Word of mouth? Window displays? The internet?
There is no right answer, but there is one that is best for your customers and your business.
And how are you going to get your goods to the customer? It's easy if you are a corner shop, but if it's a service that has to be delivered personally, or is perishable, you've got issues.
So think about accessibility, about opening hours, about delivery channels. Don't underestimate the efforts needed to get these operational aspects right.
And remember that some businesses have been overwhelmed by unexpected demand they couldn't cope with.
Get your pricing right. Charging less than your competitors is the worst marketing strategy of all, unless you have a brilliant competitive advantage, and let's be honest, that's unlikely.
Value yourself and your time realistically. Hobbies are great fun, but when you turn a hobby into a business remember it's got to support you and pay you a wage.
It is easier to sell to existing customers than new ones.
They know you and your products so you've got a head start, and the costs of servicing existing customers is much less than marketing to new ones.
So have a loyalty strategy. Reward repeat business.
Also go further, and encourage existing customers to introduce their friends. Build and maintain a relationship through newsletters, e-mails and even phone calls. And thank them for the business they give you.
Don't cut back on marketing, but that doesn't mean you can't save money.
A business I know which sells barbecues took stands at the summer round of agricultural and county shows. It got too costly so they moved into internet selling. This was a different and cheaper approach, but they didn't give up on marketing.
Remember that you offer a fantastic product or service that is great value for your customers, so tell people.
When you have explained it, demonstrated it, or shown it, there comes a time when many customers will want to make a purchase.
Related Internet Links
The BBC is not responsible for the content of external sites.