Mergers and acquisitions activity is back with a bang
By Richard Kirkcaldy
Business reporter, BBC News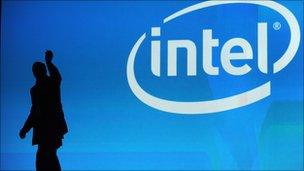 This summer has seen a record number of mergers and acquisitions (M&A) in the City.
Traditionally, July and August activity tails off as traders, brokers, analysts and managers all retire to the beach and actually relax for once.
This is especially true for the M&A sector. Big deals take time, and rushing things through is counter-productive for both sides.
A general feeling pervades the sector that summer feet will return to the negotiating table again come September.
But an M&A frenzy in the first half of the year spilled over well into the summer period. Even now it shows little sign of abating.
August alone has produced a slew of big deals. International Power finally concluded its tie-up with GDF Suez of France by adding a £1.4bn cash sweetener for its own investors in dividend form.
Edinburgh-based Cairn Energy announced plans to sell off a stake in its Indian oil and gas arm to Vedanta for a healthy £5.4bn, while Liverpool Football Club remains the subject of a £600m takeover deal.
The Korea National Oil Corporation also announced a hostile takeover of Dana Petroleum last week, valuing the Scottish company at £1.9bn.
Thomson Reuters calculates that this is the busiest July and August for UK deals since it started collecting data in 1987, with M&A activity worth £94bn.
So what's going on? Are we witnessing the return of the much-vaunted "big deal"?
All the deals mentioned above involve a British company, and a combination of factors explains this.
With low interest rates and a consequent weakening of sterling, overseas companies became interested in delving into the UK market.
"With an improvement in appetite following the UK election and a lack of competition from private equity houses, it was a good time to buy UK businesses," says Howard Leigh, managing partner of Cavendish Corporate Finance, an M&A advisory firm.
And UK companies also jumped onto the M&A merry-go-round as acquirers.
The recession forced a tighter grip on company purse strings and a reluctance to enter into any new deals.
But weathering the storm meant that many UK companies now have more cash than anticipated, and on the back of a favourable emergency budget, balance sheets around the City are in rude health.
Eager to capitalise and return some value to shareholders, UK companies also looked to diversify and make acquisitions.
"Corporates that know the economic landscape best are very keen to buy and investors are very keen to sell at the moment," says Henry Dixon from Matterly Asset Management.
For those that didn't fare so well, a merger also proved a neat way to ride out the recession, so either way the end result was a spike in M&A volume this year.
The figures certainly bear this out. For the first half of 2010, the number of completed UK deals accounted for 17.5% of the European total, according to data from accountancy firm Deloitte.
And the feeling is that this train might roll on.
"I'm confident that PLC's are optimistic now and as long as the general market environment remains strong, we'll continue seeing this level of activity," says Carol McKinnon, a partner in Transaction Services.
But what about M&A activity in the rest of the world? A Thomson Reuters comparison of worldwide M&A volume figures from January to August 2010 reveals only a 2.5% increase in activity from the same period in 2009, with just under 25,000 deals completed. So the picture is rather more flat.
And it's a similar story in Europe, where just under 6,000 deals were signed off in the first half of 2010, a year-on-year increase of only 2.6%.
But that doesn't mean to say there aren't some large international deals on the table. Intel just bought out cyber security giant McAfee for £4.9bn in cash.
And then there is BHP Billiton's hostile takeover bid for PotashCorp. The offer? A cool £25.8bn. The board has already rejected an offer but this is certainly one to keep an eye on.
So while the UK outlook looks good, elsewhere it appears that M&A has largely flatlined.
In the USA, M&A activity is generally flatter, as big corporates are loathe to pursue any restructuring unless they have a rock-steady base of voters.
Shareholder confidence and support is the bedrock of M&A activity and, right now, it's rather subdued given the faltering US economy, despite the opportunities on offer through a weaker pound.
"The risk-averse might take a bet on the currency, but they're playing a sensible game in the US. All corporate deals are strategic, nobody's looking to make a quick buck," says Rhys Phillip, a partner at Ernst & Young.
And what of the eurozone? Perhaps the Greek crisis has reined in corporate spending and spread caution over complex restructuring deals?
Actually, the reason for a dearth of M&A volume over the summer months appears to be both simpler and more cultural. At the first hint of sun, all bets are off and financial activity just grinds to a halt for the holiday season.