Toyota recalls one million Corolla and Matrix cars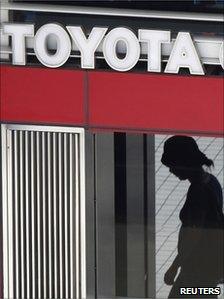 Toyota has announced another recall involving more than one million cars in the US and Canada with potentially faulty engine control systems.
The models affected are the Corolla and Matrix made between 2005 and 2008.
TheJapanese carmaker said three unconfirmed accidents were "alleged to be related" to the problem, one of which resulted in a "minor injury".
Last month, Toyota recalled 700,000 cars worldwide and has now recalled about 10 million in the past year.
The two recalls in July were due to steering and engine problems, while those earlier in the year were because of sticking accelerator pedals.
The latest recall involves 1.1 million cars sold in the US and Canada.
The problem with what Toyota calls the models' engine control module may result in a crack in solder points or on some electronic componentry.
If a crack appears, the engine may not start or, "in limited instances, the engine could stop while the vehicle is being driven", the carmaker said.
"This recall is an example of our commitment to standing by our products and being responsive to our customers," said Steve St Angelo, Toyota's chief quality officer for North America.
"Our goal is to help ensure that Toyota drivers are completely confident in the safety and reliability of their vehicles."
Toyota was harshly criticised for not acting sooner over the accelerator pedal recalls, and was fined $16m by US authorities.
Recalls in the car industry are common, but the extent of Toyota recalls is unprecedented - the firm has now issued 14 recalls in 2010.
Related Internet Links
The BBC is not responsible for the content of external sites.