Dell and HP escalate 3Par bidding war further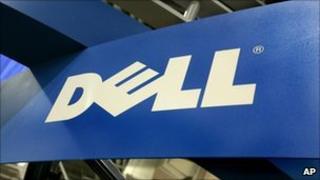 Computer giants Dell and HewlettPackard (HP) have upped their offers again in a bidding war for data storage firm 3Par.
In the latest twist, Dell agreed to match an increased $1.8bn (£1.2bn) total bid, or $27 per share, made by HP on Thursday.
But only hours later, HP again raised the stakes, saying it was now willing to pay $2bn in cash, or $30 per share.
Dell already has an agreement with 3Par that makes it the preferred bidder, so long as it matches any rival bids.
Before HP made its latest bid known, 3Par confirmed that as things stood, its board would recommend Dell to shareholders.
3Par's share price jumped nearly 10% in early New York trading on the latest news, to over $31.
This means the company's price has more than tripled in the last two weeks.
Friday's events make it the second day in a row when Dell agreed to increase its offer, only to be topped by HP.
Dell had originally agreed to pay $18 per share before the bidding war began this week.
The two companies' determination to grap 3Par reflects the growing interest in the industry in "cloud computing".
This is a technology that allows users to access files or services remotely over the internet, rather than just from their own local servers.
3Par says its storage systems can cut storage administration costs by up to 90% and infrastructure costs by up to 75%.
3Par had already signed a takeover agreement with Dell last week, in a deal worth about $1.15bn, but that included a provision for Dell to match competing bids.
It is unclear whether HP will again raise its own bid.