Loans: Why loyalty matters to banks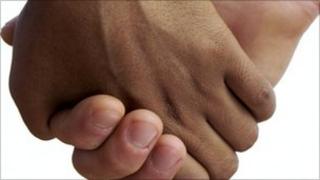 Travellers received airmiles, supermarket shoppers benefited from clubcards and the like, and now banks are rewarding customer loyalty.
There is a growing trend of lenders restricting their best deals on loans and mortgages to their existing customers.
So those who already have, and regularly use, a current account with a bank or building society are the only people who can apply for loans with the lowest rates of interest.
With a squeeze in lending in the current economic climate, borrowers are discovering it is not what you owe but who you owe that counts.
And customers should expect to be pestered about offers whenever they go into their branch or bank online, a banking expert says.
Credit map
The current state of lending to individuals in the UK is sluggish at best, moribund at worst.
Mortgage lending reached a plateau in the middle of 2010, according to the latest figures from the Bank of England.
With lenders continuing to severely ration their loans to house buyers, net mortgage lending rose by only £86m in July, one of the lowest monthly increases on record.
Meanwhile, the supply and demand of personal loans has stagnated this year. Economic uncertainty and a low Bank rate means many people have been looking to pay off loans, rather than take out new advances.
The British Bankers' Association said that new lending in personal loans was 16% lower in July than it was a year earlier.
So with banks and building societies restricting their lending, and customers reticent to borrow beyond their means, everyone is being very conservative.
"Can I ask...?"
This means banks want to lend to people with confidence that the money will be paid back - and that is why they are concentrating on their own customers.
Whenever you step up to a branch counter nowadays, there is a fair chance that - even if you are just paying in a cheque - the assistant will ask whether you might be interested in another one of the bank's products, such as a loan or household insurance.
The popularity of online banking also gives the banks the opportunity to target their advertising at existing customers.
"If I am a bank and had your current account, I would know much more about you and target you with what you might need," says David Black, banking consultant at Defaqto.
"Banks are trying to be one-stop shops for the entire financial needs of their customers."
He adds that staff are often encouraged with incentives to cross-sell other products.
Recent research by Defaqto found that one in four mortgages were restricted to lenders' existing customers - some of whom already had a home loan and the remainder who had a current account.
Some of the highest interest-paying monthly savings accounts were also only available to people who had other accounts with the providers, Defaqto found.
Aaron Strutt, of Trinity Financial Group, says banks can get money from customers for three or four different products with a relatively minimal amount of work.
Once they are current account customers, people tend to stick with a bank. Only 8% of the British population have attempted to switch current account in the past five years, research by not-for-profit payments body Bacs found.
People in Wales were most likely to use a company they have always used when obtaining a financial product, with people in the South West of England the least likely, its survey found.
Commitment
The latest example of lenders concentrating their efforts on existing customers came last week when the Nationwide Building Society announced new personal loan rates.
It is offering loans of up to five years of between £7,500 and £14,999, at a rate of 7.6% APR - but only to those who have deposited at least £750 a month for the last three months into a FlexAccount.
"The focus on existing customers comes from Nationwide's status as a mutual," says the building society's divisional director Graham Pilkington.
"As such we are committed to providing the best deals and access to the best facilities to those people who are prepared to have a deeper and more committed relationship with us.
"As with any member-owned organisation, those who put the most in should get the most out."
However, he goes on to claim there are "great deals" for new customers and, aware of the modern manner of borrowers searching on the internet, the Nationwide has teamed up with a price comparison website for another of its discount deals.
Similarly - but without the mutual mantra - Barclays launched a new loyalty mortgage discount range a week earlier.
Current account customers, who are able to supply a 30% deposit, are being offered a reduction of up to 0.54% on various tracker, fixed rate, and offset mortgages.
And, from the start of the year, Santander has allowed some of its mortgage customers to sign up for an account that does not charge customers for going overdrawn without permission or for withdrawals overseas.
Small lenders
In fact, nearly all the major players in the mortgage market are now giving some teasers to existing customers. Five years ago, there were far fewer of these deals available.
However, Mr Black points out that smaller institutions, which do not have a wide range of products, might feel the squeeze from this trend among bigger lenders.
Others have suggested that customers are at risk of signing up for products they do not need, simply to get preferential rates elsewhere.
Giving this as a reason, the Coventry Building Society last week pledged that it would not sell linked products along with its mortgages.
Linked products require borrowers to take products such as insurance policies and savings deals in order to quality for a specific mortgage product.
"Effectively they are standing behind their mortgage products which will live or die depending on how good they are, and nothing more complicated than that," says Ben Thompson, director or mortgages at L&G.
Yet, most bank and building society customers should get used to branch staff asking: "Have you considered our...?".
The economic climate means that loyalty lending is likely to continue for some time yet.