Venezuela compensates Holcim $650m for nationalisation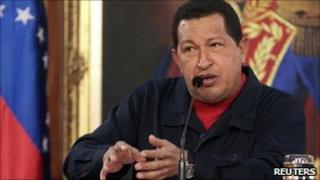 Cement maker Holcim has said the Venezuelan government is to compensate it $650m for nationalising its business in the country.
The Swiss firm has received an initial payment of $250m and the remaining $390m will be paid over four years.
Holcim's subsidiary was nationalised in 2008 and it has been fighting for compensation since then.
Cement firms Lafarge SA of France and Mexico's Cemex SAB also saw their Venezuelan assets taken over in 2009.
Lafarge SA has also reached a compensation deal with Venezuela worth $250m.
Hugo Chavez's government has nationalised many industries in the country including steel works, oil services and banking.