Capital Radio brand to go national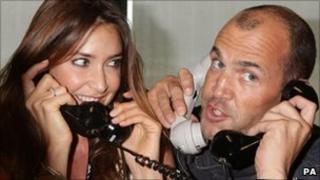 Global Radio, the major UK commercial radio group, is to roll out its London brand, Capital, across the UK.
It will rebrand its existing regional pop music stations with the same name as London's Capital Radio, in a bid to challenge the BBC's Radio 1.
The company says it will form the largest "hit music" network in the UK.
It plans to start the new Capital network, which it says will reach an audience of 6.3 million, in major cities in early January next year.
The flagship Capital London will be joined by another eight stations.
Global's founder and chief executive, Ashley Tabor said the venture would take on Radio 1, which has 11.8 million listeners a week.
"With the launch of the Capital network there will now be a big national commercial brand seriously competing with Radio 1, in the same way that Heart now competes with Radio 2," he said.
Global Radio owns the three largest commercial radio brands in the UK.
As well as Capital, it owns Heart and Classic FM.
The company says the new Capital stations will remain "locally focused".
In each area breakfast and drivetime shows will remain locally produced, the company said in a statement.
Capital will replace the six Galaxy stations operating in Scotland, Birmingham, Manchester, Yorkshire, the north east and the south coast, as well as the current Hit Music Network stations Red Dragon, Trent, RAM and Leicester Sound.