Blackberry firm profits beat expectations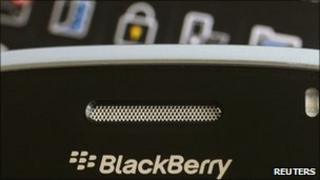 Shares in Blackberry-maker Research in Motion (RIM) rose more than 4% in after-hours trade after the firm posted stronger-than-expected profits.
Net profit for the three months to August rose to $796.7m (£507m) from $475.6m a year earlier.
The company has recently been involved in a row over data security in India and the Middle East.
This was partly to blame for the firm adding fewer subscribers than expected in the quarter, RIM said.
But RIM's co-chief executive Jim Balsillie said he believed the disputes would be successfully resolved.
"I'm optimistic that a positive and constructive outcome can be achieved."
Revenues rose 31% to $4.62bn. Analysts had forecast revenues of $4.47bn.