Software sales push up profits at IT giant Oracle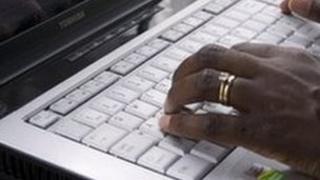 Unexpectedly strong sales of business software have helped US technology firm Oracle post a big jump in quarterly profits.
Net income for the June-to-August period rose by 20% to $1.35bn (£860m), compared with $1.12bn a year earlier.
Revenues from the sale of new software licences - a closely watched indicator - rose by 25% to $1.3bn.
Oracle is one of the world's biggest software sellers. It bought hardware firm Sun Microsystems in January.
Shares rise
Total sales rose by 50% in the quarter to $7.6bn, compared with $3.8bn a year earlier.
Oracle president Safra Catz said its software business had grown in all regions and sales of hardware rose faster than expected.
The company is hoping that its purchase of Sun Microsystems, bought for $7.3bn, will help it increase its share of the hardware market.
Next week, it is expected to launch new products combining its software with Sun's hardware.
Shares in the company rose by more than 4% in after-hours trading on Wall Street.
HP dispute
Oracle is facing legal action by rival Hewlett Packard (HP) after it appointed former HP chief executive Mark Hurd as president earlier this month.
Mr Hurd resigned from HP in August after an internal investigation concluded he had breached the firm's "standards of business conduct".
HP said Mr Hurd's appointment would put its "most valuable trade secrets and confidential information in peril".
Mr Hurd is said to be a good friend of Oracle chief executive Larry Ellison, and the two are among the best-known figures in the technology industry.