Avis outbids Hertz in battle for Dollar Thrifty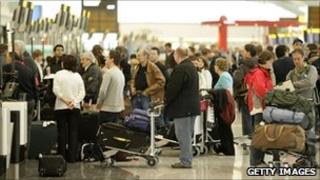 Car hire company Avis has upped its offer for Dollar Thrifty to $1.52bn (£967m) in cash and shares, in a bidding war with rival Hertz.
The latest offer values Dollar Thrifty at $53-per-share, compared with Hertz's $50 per-share offer.
The US target company has favoured Hertz's approach which promised a $45m break-up fee if the deal fails - which Avis would not match.
Both firms hope Dollar Thrifty will help it win more tourists as customers.
The car hire industry as been hit hard by a drop-off in business car rentals - adding to the pressure to get the custom of leisure travellers.
Avis said the increased bid was necessary "based on improving fundamentals in the industry and at Dollar Thrifty in particular".
The target firm's shareholders had been set to vote on whether to accept Hertz's offer next week.
Avis encouraged them to accept its offer "rather than letting Hertz dictate timing and process".